Pictures of Various Churches in Adams County
(Unless noted all pictures are originals by Carolyn Switzer)
First Baptist Church, Natchez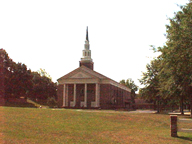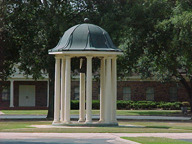 (New Building First Baptist Church, Natchez
on D'Evereux Drive)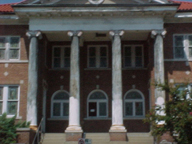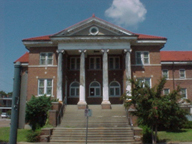 (Old First Baptist Church, Natchez
at the corner of Main and Rankin)
------------
The First Presbyterian Church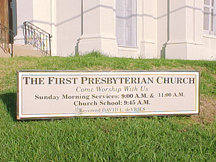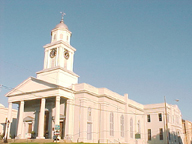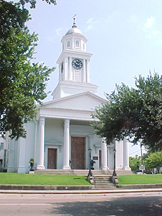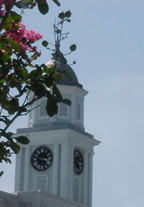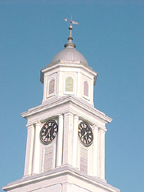 The First Presbyterian Church was built in 1928-29 in the Federal Style by the Presbyterian congregation in Natchez which was organized in 1817. The Stratton Chapel was added in 1901 in the Romanesque Revival Style.
----------
Jefferson Street Methodist Church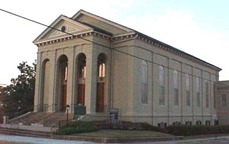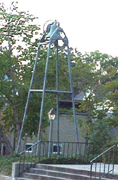 Jefferson Street Methodist Church was first built in 1872
and then was replaced in 1905. It is located on the corner of Jefferson Street and Union Street. The bell on the bell tower called the community to worship.
St. Mary's Cathedral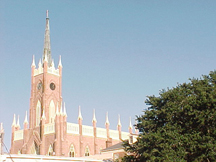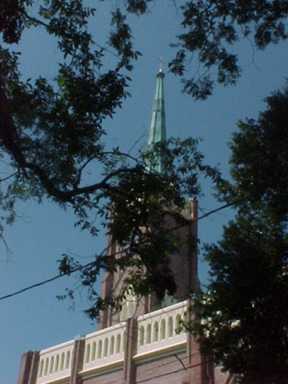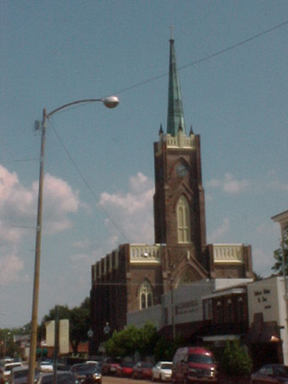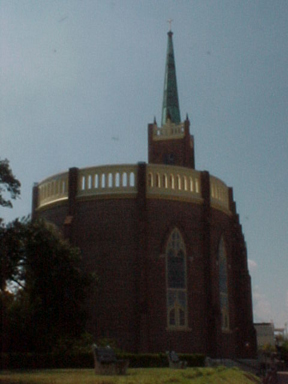 St. Mary's Cathedral was built in 1841 in the Gothic Revival Style. It is located on the corner of Union Street and Main Street. Surrounded on the east and south by Memorial Park St. Mary's was the early home of the Catholic community in Natchez.
----------
Temple B'Nai Israel
(Jewish Synagogue)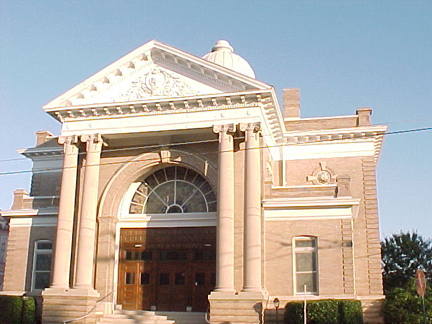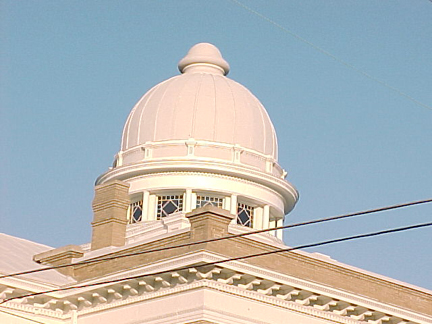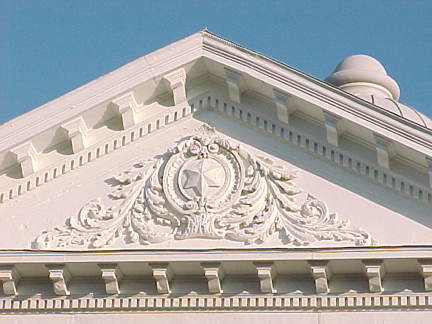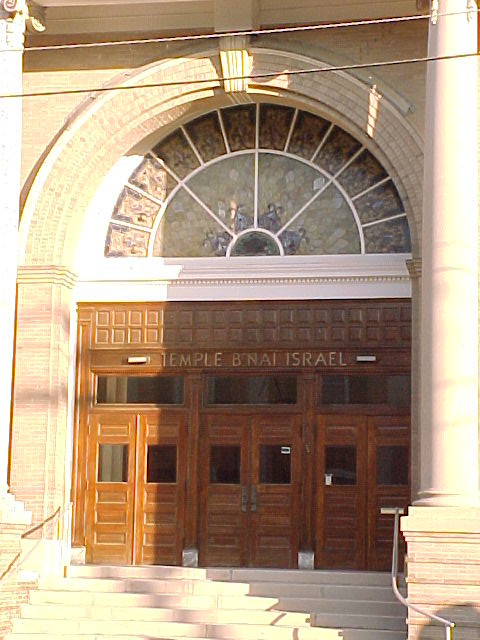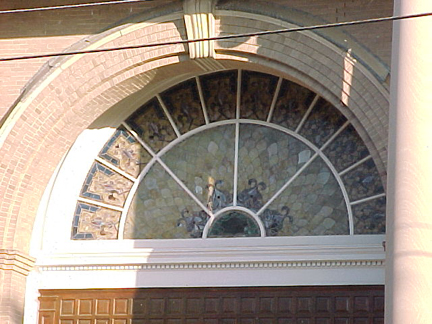 The original Jewish Synagogue was built on the same site that the present Temple B'Nai Israel stands. It was built in 1872. As the Jewish population grew steadily in Natchez from the 1840's until the turn of the century there was a need for a larger house of worship. The present building was completed in 1905, replacing the original building. It was built in the Beaux Arts style.
__________
Trinity Episcopal Church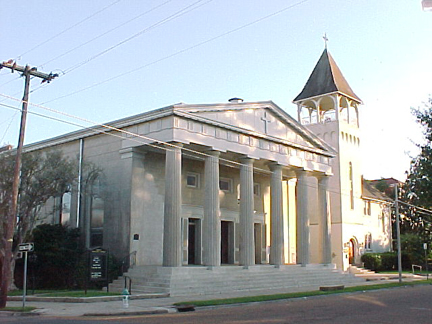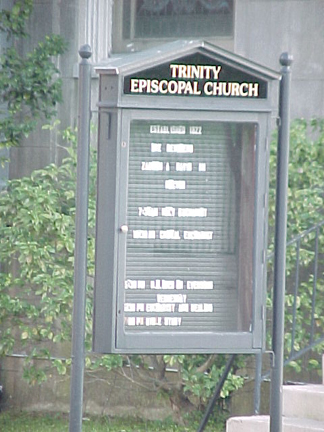 The Trinity Episcopal Church was built in 1822 in the Federal Style. In 1838 the outside style was changed to Greek Revival.
---
If you have pictures that you have taken of various churches in Adams County or a non-copyrighted history of them and would like to submit them for this page, please contact Carolyn Switzer.