Pictures of Various Landmarks in Adams County

(Unless noted all pictures are originals by Carolyn Switzer)
Public Buildings
Natchez City Hall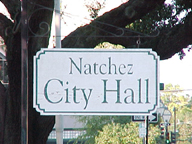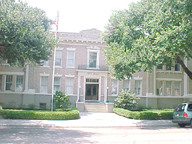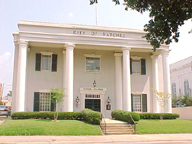 Left-Old Natchez City Hall which is still used on the west side of Pearl Street.
Right-New City Hall and Council Chambers on the east side of Pearl Street.
______________
Adams County Court House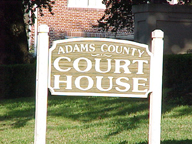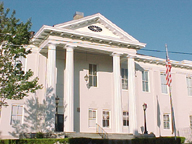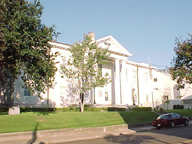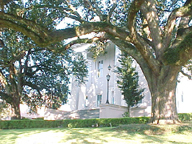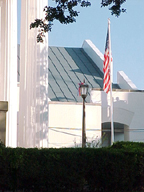 Various views of the Adams County Court House.
_____________
Judge George W. Armstrong Library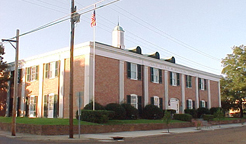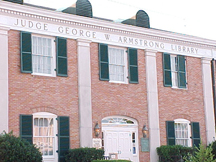 The Genealogy/Historical Materials can be found
on the second floor-north of the Judge George W. Armstrong Public Library.
__________
Natchez City Auditorium
Home of the Natchez Pilgrimage Tableaux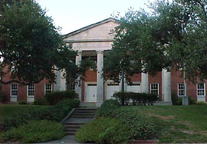 The auditorium is located at Jefferson Street
and Canal Street.
________________
MISSISSIPPI RIVER
Mississippi River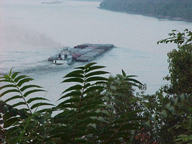 Barge Traveling North on the Mississippi from the bluff.

Natchez-Vidalia Bridge over the Mississippi River.
__________
Clifton Avenue Homes On the Natchez Bluff Overlooking the Mississippi River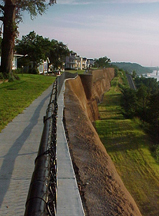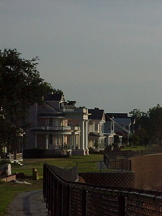 Clifton Avenue Home right on the Bluff overlooking
the Mississippi River.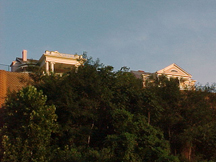 View of Clifton Avenue homes from the bottom of Leonard's Hill.
_____________
DOWNTOWN BUILDINGS
Edelweise on Broadway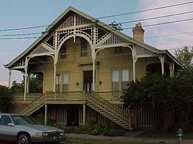 More information coming on this home.
______________
Older Building at
Southwest Corner of Main and Canal Streets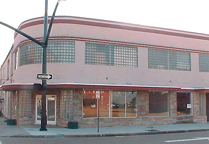 If anyone has any information on this building,
please email Carolyn Switzer.
____________
Britton & Koontz First National Bank Building
at Southwest Corner of Main and Commerce Streets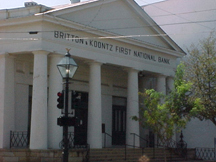 ____________
DOOR OPENING TO EOLA HOTEL LOBBY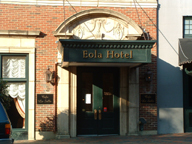 The Eola Hotel is located at the NW corner of
Main and Pearl Streets.
____________
RAILROAD BUILDINGS
Caboose behind Cock of the Walk
(formerly Illinois Central Railroad Station)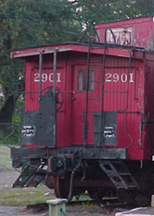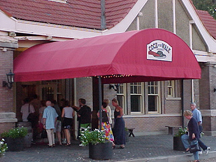 ____________
Canal Street Depot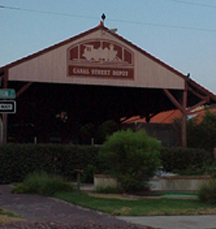 ____________
PARKS
Duncan Park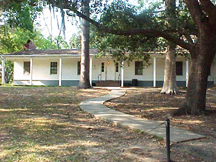 Youth Canteen Community Center
Picnic Pavilion Swimming Pool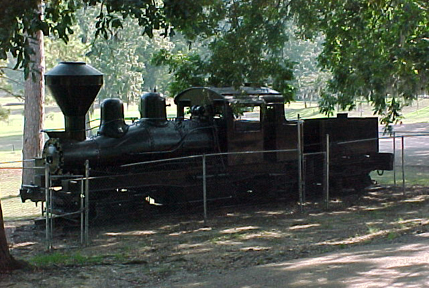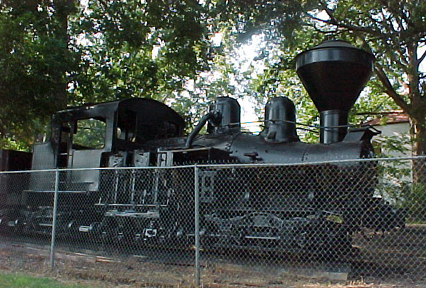 Train in Duncan Park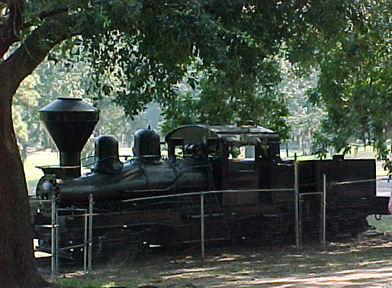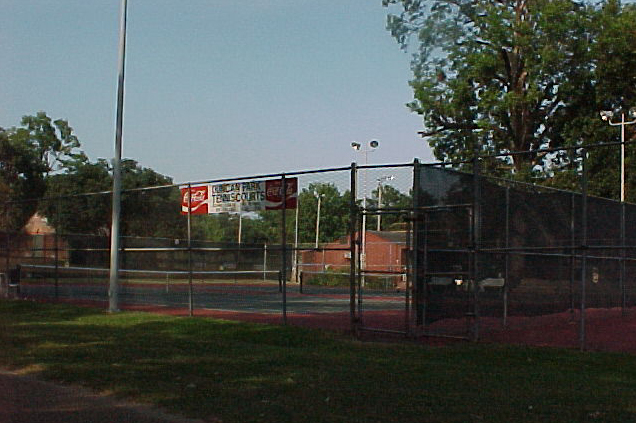 Train Tennis Courts
Carroll Jones Ball Park
_____________
CEMETERIES
Angel at Natchez City Cemetery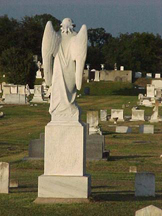 _____________
SCHOOLS
BRADEN ELEMENTARY SCHOOL
(Now the home of the School District)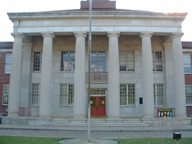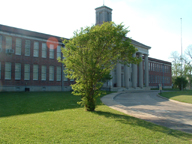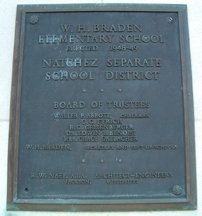 The Inscription on this plaque reads:
W. H. BRADEN
ELEMENTARY SCHOOL
ERECTED 1948-49
NATCHEZ SEPARATE
SCHOOL DISTRICT
BOARD OF TRUSTEES
WALTER P. ABBOTT, CHAIRMAN
C. C. EYRICH
B. C. GEISENBERGER
DR. EDWIN E. BENOIST
MRS. GRACE GALLAGHER
W. H. BRADEN, SECRETARY AND SUP'T OF SCHOOLS
R. W. NAEF, A.I.A. ARCHITECT-ENGINEER
JACKSON, MISSISSIPPI
----------
NATCHEZ HIGH SCHOOL
(Now home of The Natchez Performing Arts Center)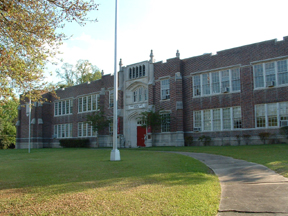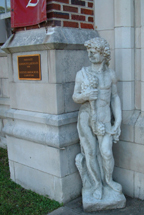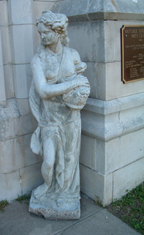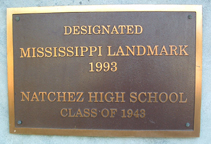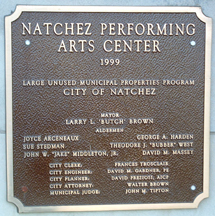 The plaque on the right reads:
NATCHEZ PERFORMING
ARTS CENTER
1999
LARGE UNUSED MUNICIPAL PROPERTIES PROGRAM
CITY OF NATCHEZ
MAYOR
LARRY L. "BUTCH" BROWN
ALDERMEN
JOYCE ARCENEAUX GEORGE A. HARDIN
SUE STEDMAN THEODORE J. "BUBBER" WEST
JOHN W. "JAKE" MIDDLETON DAVID M. MASSEY
CITY CLERK FRANCES TROSCLAIR
CITY ENGINEER DAVID M. GARDNER, PE
CITY PLANNER DAVID PRESCOTT, AICP
CITY ATTORNEY WALTER BROWN
MUNICIPAL JUDGE JOHN M. TIPTON
---
If you have pictures that you have taken of various landmarks in Adams County or a non-copyrighted history of them and would like to submit them for this page, please contact Carolyn Switzer.