Bolivar County GenWeb
<![if !vml]>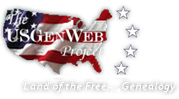 <![endif]>
Bolivar County was formed in 1836 from the Choctaw Cession.
Bolivar was named for General Simon Bolivar, a South American patriot.
The county was created February 9, 1836.
The current area is 879 square miles. The county is bounded on the north by Coahoma County, on the south by Washington County,
on the east by Sunflower County, and on the west by the Mississippi River. 
More detailed information.
Bolivar County is now divided into two judicial districts, each having its own county seat.  
Rosedale is the county seat of the west district and Cleveland is the county seat of the east district.
The first settlers of Bolivar County were planters who found the forty to sixty foot deep Delta soil to be rich and fertile. The land
had to first be laboriously cleared of the evergreen, cane and bamboo, but once cleared, the settlers
found rivers, bayous, and lakes filled with edible fish, such as perch, jack, trout, bass, and big river catfish weighing as
much as 200 pounds. Game, such as wild ducks, turkeys, deer, and quail were found in large numbers.

 The levee system was first implemented during the 1850's to the 1860's.

 
The first settlement in Bolivar County was Georgetown, located in the southern part of the county.  Georgetown was a river landing, and
was located on a plantation called Timber Lake Place, and belonging to John L. Martin of Kentucky.