Hugh Hampton Legg Family
This photo and information was submitted by Miriam Rone who is generously sharing some of her family information and photos for researchers of chickasaw/cemeteries/ Co, MS.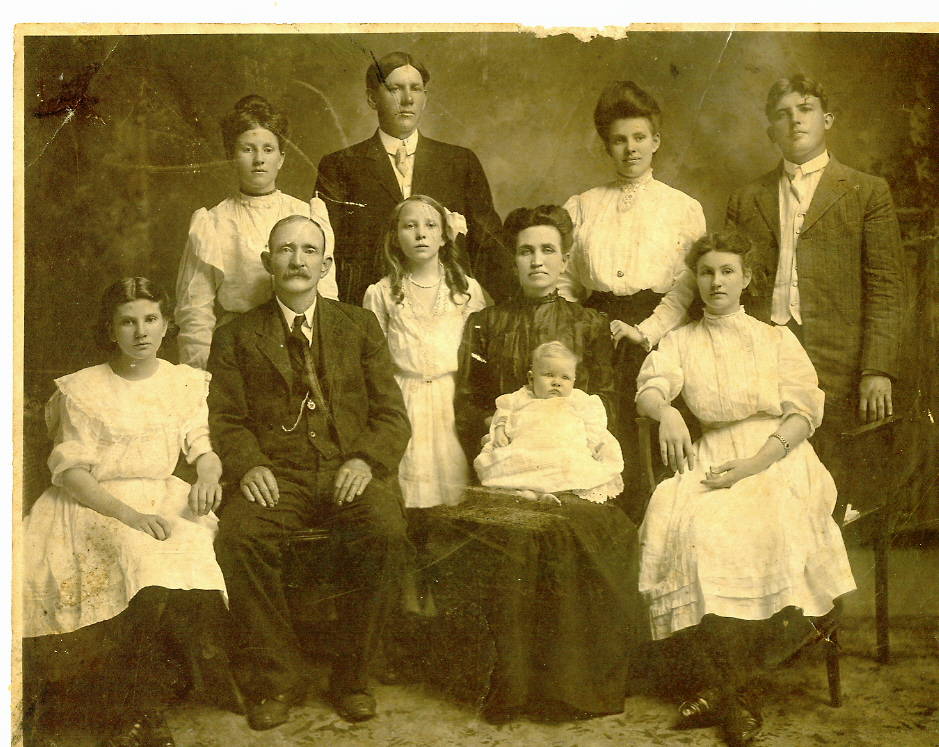 Back Row: Lula Legg and husband Marshall (unknown if Marshall is given name or surname); Nora Legg and husband Thomas
L. Land; Nell Legg; Hugh Hampton Legg; Georgia Ann Isbell Legg holding Handeford Land; Myrtis Legg. Ola May Legg is standing between her parents.
Return to Index
All rights reserved. This information may be used by libraries, genealogical societies, and other genealogy researchers. Commercial use of this information is strictly prohibited without prior permission of the owner.
If copied, this copyright notice MUST appear with the information.