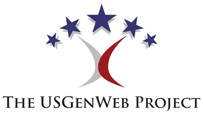 FRANKLIN COUNTY, MISSISSIPPI
TRIVIA!!!
We invite you to submit any non-copyrighted trivia relating to Franklin County Genealogy. Copyrighted material can only be used with written permission of the author. Hope you enjoy!
TRIVIA QUESTIONS
1. Who were Franklin County's two representatives at the Mississippi Statehood Convention in 1817 in Washington, MS. Why did only one person from Franklin County sign the new state constitution? ANSWER

2. What is the date of the formation of Franklin County? ANSWER

3. In whose honor was Franklin County named? ANSWER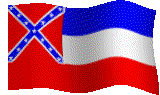 TRIVIA ANSWERS & EXPLANATIONS
1. James Knox and John Shaw. James Knox was the only Franklin County representative to sign Mississippi's first constitution on 15 August 1817 because John Shaw died during the session of the Mississippi Statehood Convention.

3. Benjamin Franklin. Franklin County was named for Benjamin Franklin, America's great philosopher, inventor, writer and patriot.
MORE TRIVIA COMING SOON!!!
---
---
Carolyn Switzer

genmamma@yahoo.com
THIS PAGE COPYRIGHT 1998-2009
BY CAROLYN JEAN ADAMS SWITZER.
ALL RIGHTS RESERVED.

This information may be used by libraries and genealogical societies, however commercial use of this information is strictly prohibited without prior permission of the owner. If copied, this copyright notice must appear with the information.