J.J. Newman Lumber Company and Sumrall Depot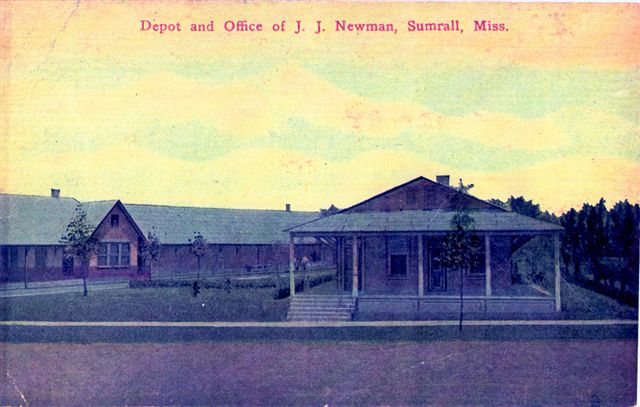 This postcard was contributed by Rose Russell Watts, who had this to say about it:
I found this picture postcard of the J. J. Newman Lumber Company Office and the Depot in Sumrall, MS taken between 1899-1912, while "plundering" through piles of postcards at an antique store in Wiggins, MS. The office is still standing and in use in Sumrall. It was the medical office of Dr. A.M. McBryde for many years and is now used as a law office. My grandfather worked at this office as bookkeeper from 1903 until the mill closed around 1933.