P. O. Box 150
OUR AIM IS TO:
* Preserve our town and county history
* Preserve family histories
* Preserve historical artifacts
* Preserve historical sites, such as old family cemeteries & buildings
* Promote education
Lincoln County Historical &Genealogical
Museum & Jewish Heritage Museum
227 South Church St.
Brookhaven, MS 39601
<![if !vml]>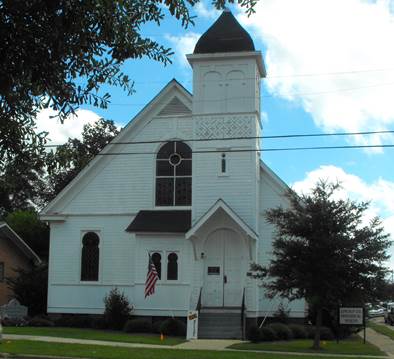 <![endif]>
Open Tuesday thru Friday 10AM till 2PM
No Admission Fee
Open for Groups by Appointment
601-833-8023 or 601-833-7665
History of

B'Nai

Sholom

Temple
Built in 1896 by the local congregation of Reformed Jews, the temple
was used by the group until 1970. After that it was only used for special
occasions such as weddings. The women of the congregation sold
sweets to the people on the passenger trains stopping in
town and local citizens to raise the $150.00 to purchase
the land. The men then worked together to erect the building.
The de-consecration ceremony was held August 30, 2009 opening the
way for it to become the historical museum for Lincoln County.
Bonnie Cole Genealogy Section
For those of you who are genealogists, we have a growing collection of books, photographs,
and bound copies of the localnewspapers on loan from the Chancery Clerks office for your
browsing.
If you would like to donate a family history, pictures or local history items, we will be glad to
add them to our collection.
For more information:  Contact the LCHGS
LINCOLN COUNTY MISSISSIPPI
MSGenWeb PROJECT