.
Lauderdale County
---
Town of Meridian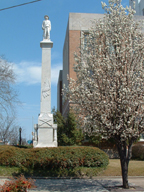 Confederate Monument
"IT IS WREATHED AROUND
WITH GLORY
AND WILL LIVE IN
SONG AND STORY.
FOR IT'S FAME ON
BRIGHTEST PAGES
PENNED BY POETS
AND BY SAGES
SHALL GO SOUNDING
DOWN THE AGE"

---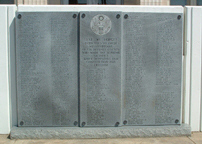 Lauderdale County monument for later wars.
It can only be seen when the court house is closed.
It is used to block the entrance to the main court house door.
Photos submitted by Carolyn Switzer
---