Antioch Primitive Baptist Church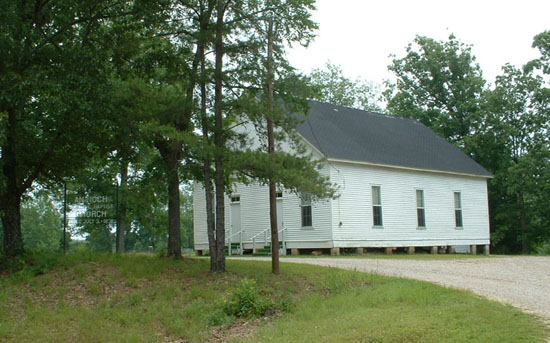 Antioch Primitive Baptist Church is located west of Ripley on Tippah CR 419, and was established in July of 1836. The present building pictured above was built in 1904. The church cemetery located beside the church is one of the oldest in the county and was originally used by Indians that lived in this area. Some of the early members were James Childers, John Davis, Jacob Lindsey, James McCarty, Aurith Ritter, Charity Ritter, Nancy Ritter, Mary Brumly, Polly Allen, and Charlotte Townsend.
Antioch Church Graveyard
A special thanks goes to Tim Patrick for sending in these pictures. Facts included above came from an article in the Tippah County Heritage Vol I, submitted to the book by Willard Davis Kent.
Tippah County Church Record Index
© 2001-2006, by Melissa McCoy-Bell. All rights reserved.