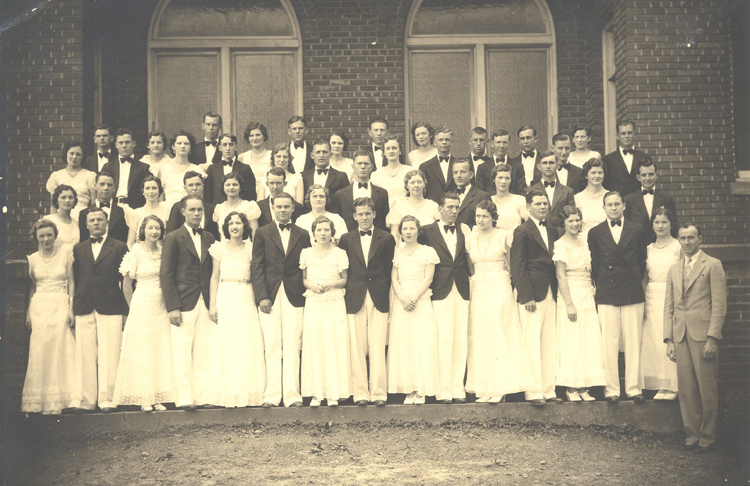 Chalybeate High School Graduation
1933
This picture was taken on the steps of Chalybeate Baptist Church. Salutorian Willie Belle Patrick is pictured on the second row 3rd person, Sally Reid is in the 3rd row and the 7th person. Judge Camille Kelly from Memphis spoke at the graduation.
If you recognize any others send me an email.

Melissa McCoy-Bell
Tippah County MSGENWEB Coodinator

© 2004, by Melissa McCoy-Bell. All rights reserved.