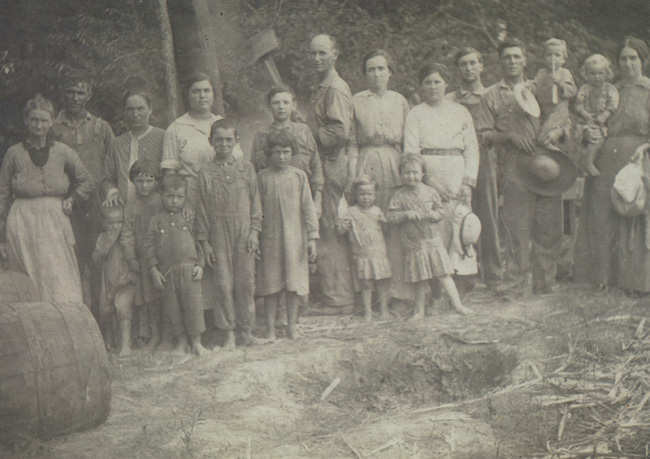 Sorghum Making
1914
This is a gathering to make Sorghum Molasses, a tradition that went on for years in Tippah County in the early fall. Sorghum Molasses was used in baking and as a syrup over a hot buttery biscuit. During WWII, sorghum was the one of the only sources of sweetener. This picture was probably taken south of Tiplersville.
Pictured here are, first row:
Mosby Alsup, Ida Belle Alsup, Sam Alsup, Leland Alsup , Audrey Alsup, Bernice McCoy, Sara McCoy
Second Row:
Xxxx, Dan Alsup, Lois Alsup, Mary Alsup, xxxx, Walter McCoy, Addie McCoy, Rebecca Alsup, Norman Alsup, Maldon Alsup holding son Dwain, Ruth Alsup holding daughter Virginia.
The xxxx are unknown.




© 2004, by Melissa McCoy-Bell. All rights reserved.