Elijah Ward and his wife, Elizabeth (Austin) Ward.
They were early settlers of Clarysville and are buried in unmarked graves on the land they once owned. I have that there are bricks outlining the graves on the property.
This photo was sent in by Mike Freels.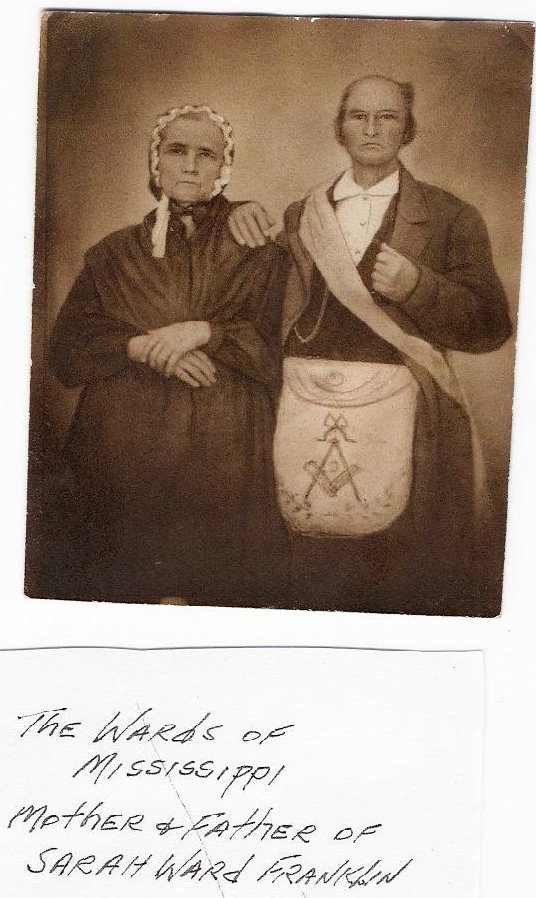 Melissa McCoy-Bell
Tippah County MSGENWEB Coordinator

© 2009, by Melissa McCoy-Bell. All rights reserved.