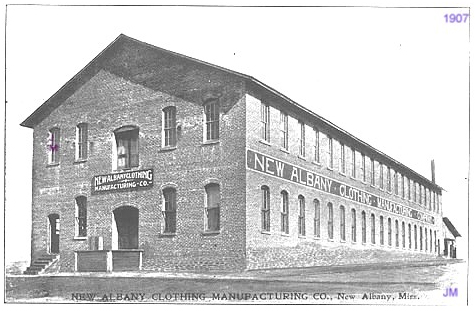 Old Post Card dated 1907
donated February 2005, by Joe Mercer

This building originally housed the New Albany Clothing Manufacturing Company and was built by the legendary Paul Rainey. The company was later renamed the Irwin B. Schwabe Shirt Factory and we believe the name is still on the building. Sometime after WWII, the shirt factory moved to a new location in the south part of New Albany. At the present this building houses an Antique Shop. It is located at Highland Street and the Old Frisco Railroad.

Melissa McCoy-Bell
Union County MSGenWeb Coordinator



© 2005, by Melissa McCoy-Bell. All rights reserved.