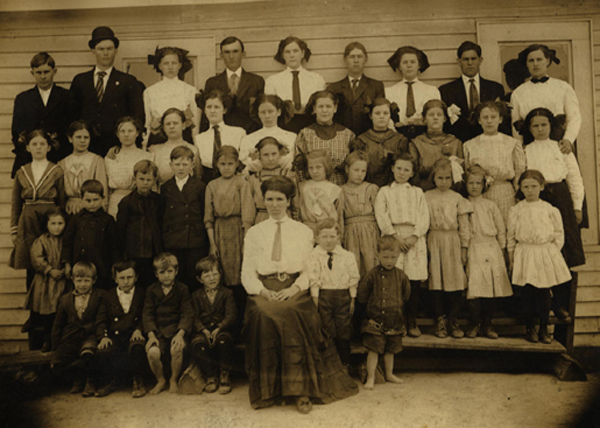 Wells Chapel School - circa 1908

Wells Chapel community is located about 7 miles north east of
New Albany
, MS, and east of Cotton Plant .
From the top left 4rd position - James H. Ford, Sr. , 6th position - Claude Jamieson. If you can identify any of the others in this picture drop me a note and I'll post their names too.


Melissa McCoy-Bell
Union County MSGenWeb Coordinator


© 2006, by Melissa McCoy-Bell. All rights reserved.