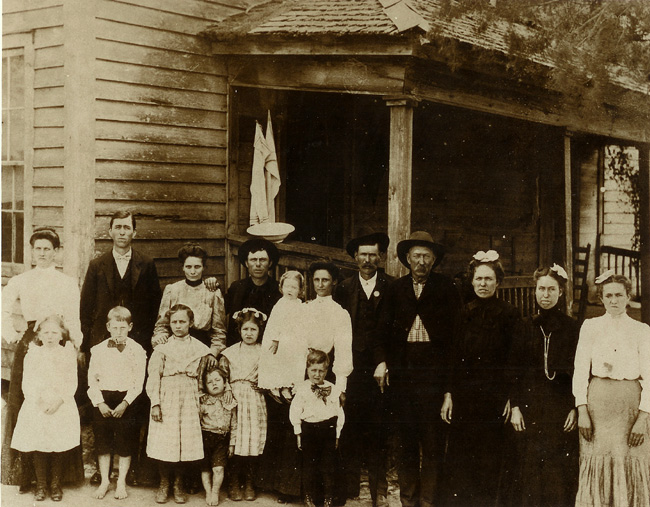 Smith Family taken early 1900's
Ben Franklin, first man on the right b. 3-13-1849 and died 4-3-1929 was son of Milton and Nancy Crum- Smith. His son William Albert Smith b. 10-28-1872 Union Ms. died 5-12-1951 married Mary Cassandra Robertson. Ella May Smith b. 1-5-1899 our Grand mother married Bertram Conrad Hood. Had our father James Albert b.2-18-1920 died 11-12-1979.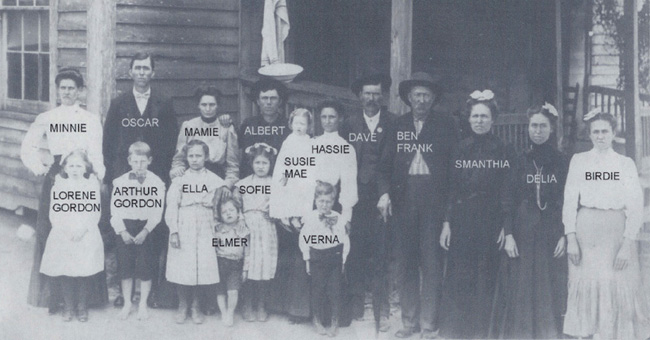 Submitted by Linda Gray and Jamie Wyngarden

Melissa McCoy-Bell
Union County MSGenWeb Coordinator
© 2004, by Melissa McCoy-Bell. All rights reserved.