Contributed: June 2007
Submitted by Doug Braden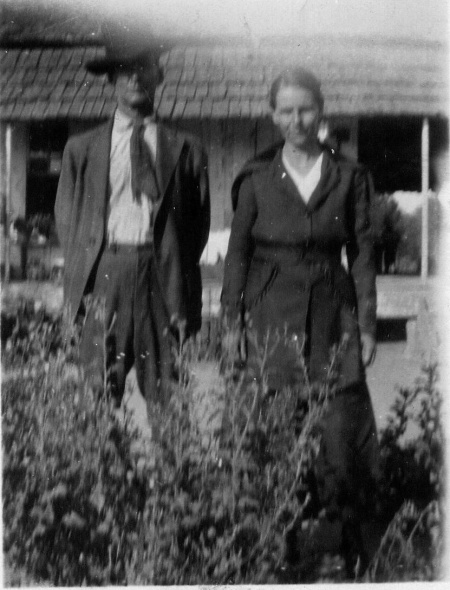 1. Wedding Photo
1. This is the wedding picture of Henry Vester Braden born 13 Feb. 1873 at Braden's Branch about nine miles north of Mantachie. He died 25 March 1948 in Belden, Lee Co., Miss. He was the fourth of nine children born to David Calhoun Braden and Annie Jackson Leslie. He was a farmer in Itawamba County for most of his life. He married Verna Ann Mitchell, the daughter of Benjamin Crittenden Mitchell and Nancy Jamima Ratliff, in the Tombigbee area on 6 Aug 1899 after returning from Alice, Texas where he had farmed with several of his brothers. She was born in Ratliff 13 Nov. 1883 and died in Belden 24 June 1975. They raised fourteen children in Itawamba County before moving to Belden in 1932. They are buried in Belden next to the Methodist Church with several of their children and many of their relatives.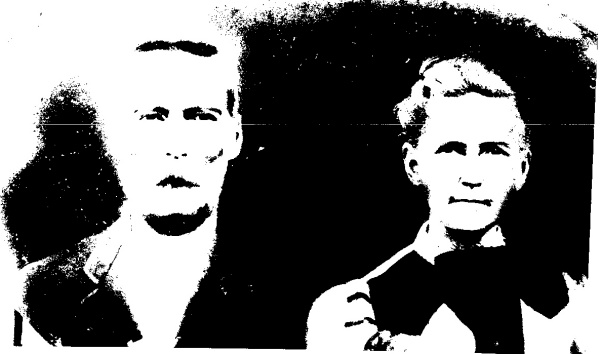 2. David Braden & wife Martha Caldwell
2. This is David Calhoun Braden born Oct. 1831 in Talladaga Co., Ala., son of John Braden and Martha Sarah Caldwell. He died in 1911. He was married to Annie Jackson Leslie, born Feb 1847, in Saltillo. She died in 1917. She was the daughter of David Caldwell and Sarah Martin. They were married in Baldwyn 9 Jan 1866. They lived and farmed about nine miles north of Mantachie on 20 Mile Creek. The place was known as Braden's Branch. They raised a family of nine there and both died there. They are buried in Oak Grove in Itawamba Co, Miss.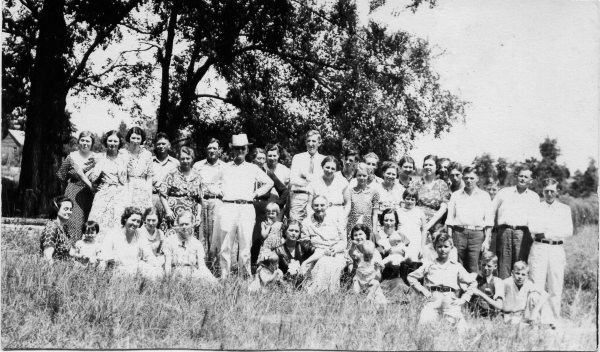 3. Braden Family Reunion
3. Braden Family Reunion about 1935. It was held on Bobby Phillips' Place in Itawamba Co. Standing with hat is Henry Vester Braden; at his right arm is daughter Emma Gladys (Dutch). The older lady seated in front near center is Sammi Inez Braden Grissom. Tall man in back is Price Grissom. Standing behind the woman seated on ground to Sammie's left is Jean Mitchell Braden Golding; behind her to her left with curly blonde hair is Lt. Col . Loyce Allen Braden. Last two standing males on left are Johnny Dalton Braden and Vester Coleman Braden at end. Sitting at left on ground arms crossed with blonde hair is Guy Brice (Ted) Braden. The rest are unknown to me, including those with the surnames Grissom, Price, and Farrar.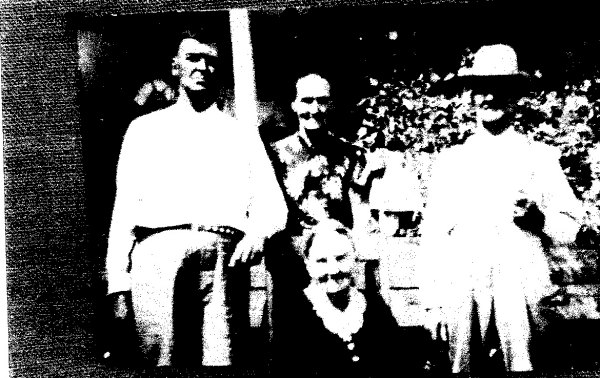 4. Children of David Calhoun Braden and Annie Jackson Leslie
4. This picture was taken before WWII in front of Grissom home, Itawamba Co. near Ratliff. Standing, Left to right: Robert Lee (Bob) Braden, born 1872; Edna May Braden Farrar, born 1885; and Henry Vester (Vess) Braden, born 1873. Seated: Sammie Inez Braden Grissom, born 1869. Their brothers Horiatio Perry (Occie) Braden, born 1876, and John Vanderer (Van) Braden, born 1868, as well as their Sister Emma Elizabeth Braden, born 1878, were already deceased. Their brother George Luther, born 1874, was living in Corpus Christi, and brother Charles William Braden, born 1883, was living in Chilton,Texas at the time of this picture. They were the children of David Calhoun Braden and Annie Jackson Leslie. They were all born on Braden's Branch about 9 miles north of Mantachie along Twenty Mile Creek .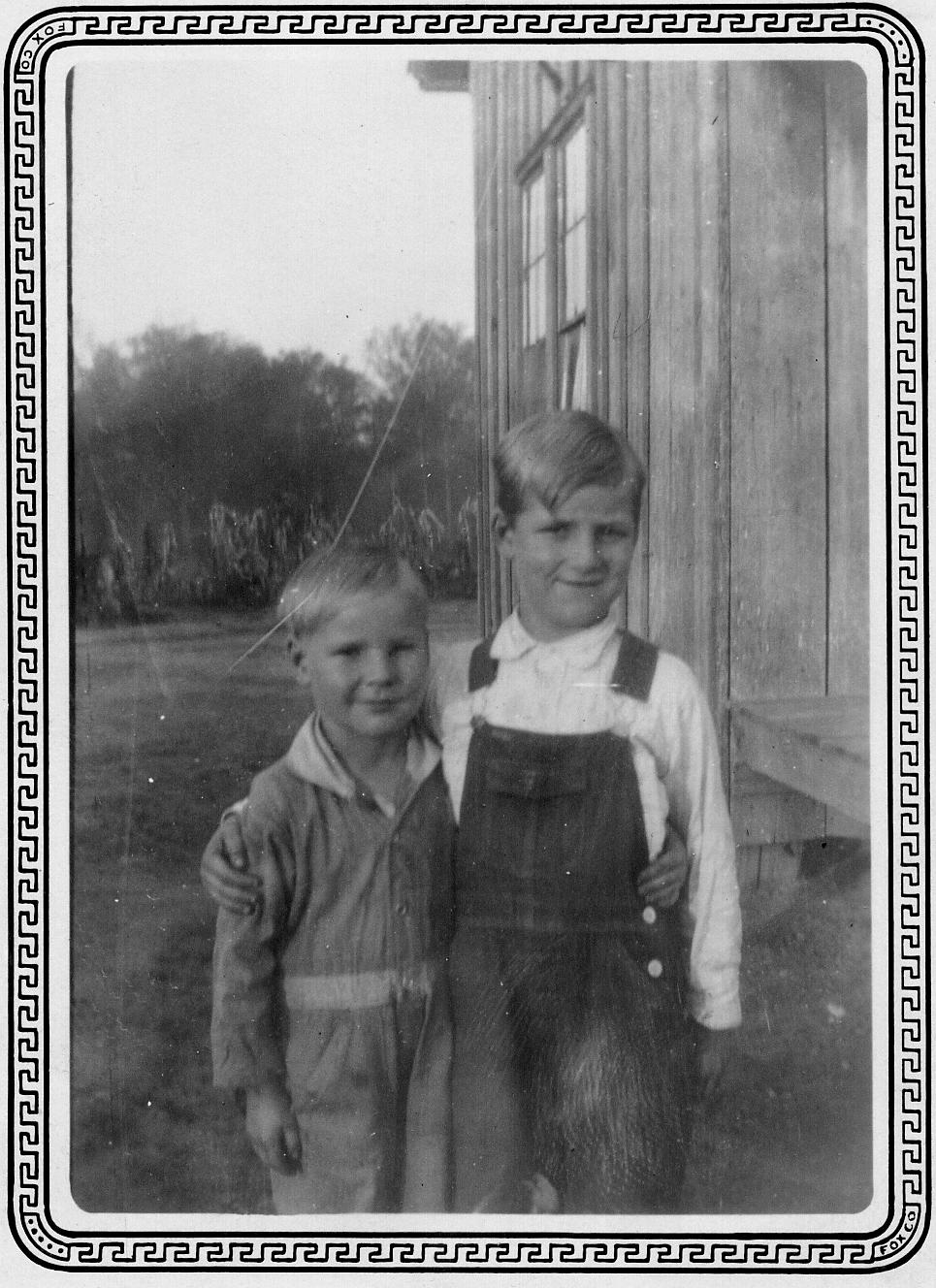 5. Children of Henry Vester and Verna Mitchell Braden
5. This picture is taken at the Braden family home near Ratliff in 1924. These are two of the younger children, Col . Loyce Allen Braden and Johnny Dalton Braden, of Henry Vester and Verna Mitchell Braden.