1938 Laurel Hill High School Basketball Team
Submitted by Bill Scott
Sub-regional Tournament Champions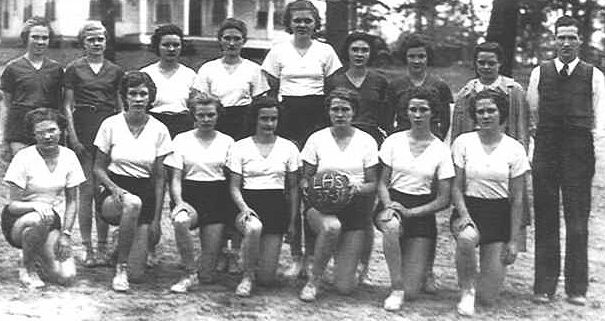 Front Row L-R: Johnnie Kate Hardy, Margaret McNeil, Arlie Dee Winstead, Helen Hamons, Arlie Dee Posey, Arline Posey, and Pauline Hardy.
Back Row L-R: Helen Boler, Mildred Hardy, Mavis Poter, Alma Pearl King, Lois Moore, Masie Moore, Annie Lea Moore, Jeaniva Winstead & Coach Camerian
Contact Us
Jeff Kemp - State Coordinator
Ann Allen Geoghegan or Denise Wells, Asst. State Coordinators
Questions or Comments?
If you have questions or problems with this site, email the County Coordinator. Please do not ask for specfic research on your family. I am unable to do your personal research. I do not live in Neshoba Co., MS and do not have access to additional records.