Antioch Baptist Church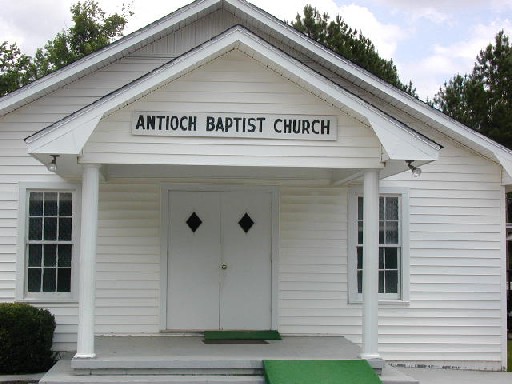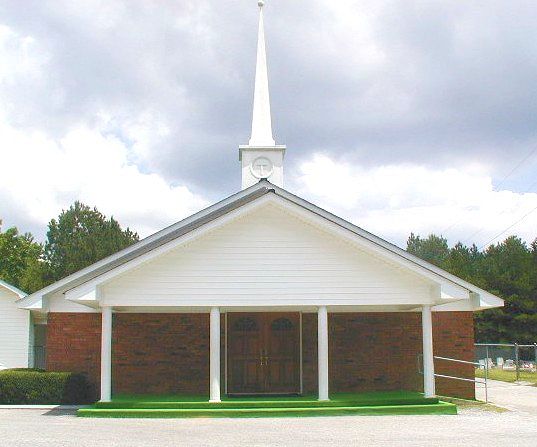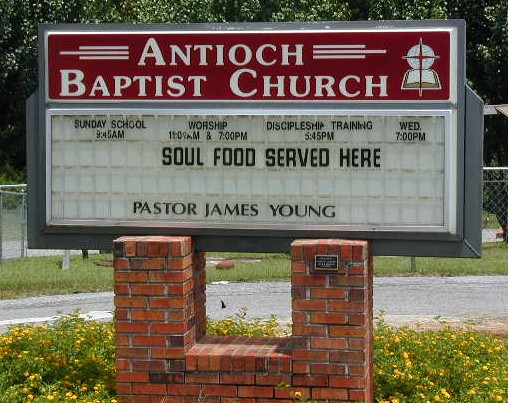 Antioch Baptist Church - Mission Statement
The mission of Antioch Baptist Church is to honor and Glorify God by:
LOVE AND SERVICE - "By this shall all men know that ye are my disciples, if ye have love one to another." John 13:35
WORSHIP AND PRAISE - "And they worshipped him, and returned to Jerusalem with great joy: And were continually in the temple, praising and blessing God," Luke 24:52-53
PRAYER AND PROCLAMATION – "Pray without ceasing." I Thessalonians 5:17 … "So then faith cometh by hearing, and hearing by the word of God." Romans 10:17
PERSONAL SOUL WINNING - The Lord Jesus Commands "Go ye therefore, and teach all nations, baptizing them in the name of the Father, and of the Son, and of the Holy Ghost:" Matthew 2S:19
PROGRAMS AND ACTIVITIES - That are designed to give you the best in spiritual training and Christian fellowship … "Whether therefore ye eat, or drink, or whatsoever ye do, do all to the glory of God" 1 Corinthians 10:31
** WE BELIEVE THE BIBLE HAS GOD FOR ITS AUTHOR, SALVATION FOR ITS END, AND TRUTH WITHOUT ANY ERROR, FOR ITS MATTER. **
HISTORY OF ANTIOCH BAPTIST CHURCH
1926 - 1991
The exact date of the original Antioch Missionary Baptist Church's organization is not known, but the original church building was located where the present church now stands. According to statistics in a Baptist General Association Minute printed in 1802, Antioch Missionary Baptist Church was listed as one of the 71 churches represented. In the minutes of Mt. Pisgah Baptist Association held at County Line Church in 1873, Antioch Church reported having 11 members, with Rev. B. F. Carter as pastor. In the minutes of Oktibbeha Baptist Association held at West Kemper Baptist Church in 1882, Antioch Church reported having 64 "members. Rev, I.R. Gunn was pastor. The original Antioch Church building burned many years ago, the exact date is not known. When the new church was built, the location was changed and the name was changed to Oak Grove Church. In 1923, the baptisms were: Gertrude Rucker, Nannie Pierce, Vada Pierce, Nina Drew, Eva Williams, Ruthie Smith, Bertie Threatt, Bertha Threatt, Hanie Eubanks, Lena Mae Wright, Roma Smith, George Smith, and Robert Pierce. Four were Charter members of Antioch Church. In 1926, Oak Grove Church was disbanded and 20 of it's members organized a church and the name was changed back to Antioch Missionary Church. Rev. W, L. Collins, Rev. George Rucker, and Rev. Eugene Breland helped to organize the church in August of 1926. Rev. Collins was called as the first pastor. The first revival meeting was held in the old Poplar Springs School with Rev. George Rucker as the evangelist. Preaching services were held once a month in the homes of the members of the church from it's organization until the church was built the next year. The charter members were:
William W. Rucker
Abbie Rucker
Gertrude Rucker
Junie Lowry
Robert Eshee
Onie Eshee
Willie Wright
Leo Wright
Dave Hamilton
Drucilla Hamilton
John Pierce
Robert Pierce
Nannie Pierce
Joe Pierce
Mollie Pierce
Vada Pierce
Albert Wright
Marcus Smith
Phil Smith
The first service was held in the new church on August 13, 1927, with Rev. Collins preaching from the 7th chapter of Matthew. Mr. Clifton Rucker led the singing. The first song sung in the new church was "Open the Doors for the Children". There were 82 people present at the first service. They were:
Rev. W. L. Collins
William W. Rucker
Abbie Rucker
Gertrude Rucker
Carl Rucker
Elvira Rucker
Lucille Rucker
Inez Rucker
Clifton Rucker
Vergie Rucker
Willie Wright
Leo Wright
Billy Wright
Walton Wright
Nellie Pierce
Ruthie Mae Pierce
Joe Pierce
Mollie Pierce
Vada Pierce
Thelma Pierce
Esther Pierce
Maurice Pierce
Mary Faye Pierce
Alice Frazier
Dave Hamilton
Drucilla Hamilton
Leslie Hamilton
Bob Chisolm
Maudie Dallas
Maurine Dallas
Ima Jean Dallas
Pauline Dallas
Paul D. Dallas
Winifred Dallas
Marvin Dallas
Vera Dallas
Wenona Dallas
Hubert Dallas
Dewayne Dallas
Mary TrussellSarah Martin
Middleton Russell
RileyLowry
Junie Lowry
Bernice Lowry
Burnell Lowry
Odell Lowry
Qnie Eshee
Robert Eshee
Denver Eshee
Darion Eshee
John Pierce
Nan Pierce
Johnnie Pierce
Nannie Pierce
Mattie Chisoim
Eula Chisoim
Odell Chisoim
Pearlie Myers
Gladys Myers
Helen Myers
Juanita Myers
Mildred Myers
Claude Dallas
Beulah Dallas
Mavis Dallas
Kate Dallas
Fred Dallas
Babe Martin
Annie Russell
Myre Russell
Reba Russell
Charlie Bearden
Dee Bearden
Albert Wright
Opal Wright
Milford Miley & son
Pemie Bearden
Charles Bearden
Ruby PiercePreaching services were held one Sunday a month until about 1945, when it went to two Sundays a month. In 1960, the church went full-time. The church was just a one room building until 1945 when four Sunday School rooms were added. In 1952, the four basement rooms were added. The pastor's home was built in 1961, and the fellowship hall, in 1968. In May of 1982, the new sanctuary was started with a building fund of $35,679.00. It was finished and paid for in full and the dedication service was held Sunday, October 3, 1982. This was also Homecoming Day. On this day there were 155 attending Sunday School and more than 250 attending the afternoon service. We also celebrated the baptism of Mr. John Smith, Mr. Elmer Talbert, Ovid Wynn, and Laura Joyner in the new baptistry during the morning service. This was also the first service that we had the new organ. The sanctuary was enlarged, new pews, carpet and the steeple were added in 1990. The first Sunday School was in 1944. The first Training Union and Vacation Bible School were held in 1945.
The following ministers have served as pastor of Antioch Baptist Church.
Pastor's Name Dates Served Baptized
W. L. Collins 1926-1933 26
S. E. McAdory 1934 1
Truly Reynolds 1935-1950 75
Percy L. Williams 1951 18
J. L. Morgan 1952 13
H. C. Keen 1953-1957 14
Issac E. Boggs 1958-1960 6
Emerson Tedder 1961-1963 17
Kermit Sharp 1963-1964 1
Ernest Sanders 1964-1966 0
Joe Shurden 1965 4
James Cooper 1967 3
Ernest Sanders 1968 1
Albert H. McMullen 1969-1976 25
David Wilkinson 1977-1981 35
Danny Lanier 1981-1983 29
James Gibson 1983-1985 11
Wesley Enfinger 1986-1990 52
James Young 1991-Present 262
Questions or Comments?
If you have questions or problems with this site, email the County Coordinator. Please do not ask for specfic research on your family. I am unable to do your personal research. I do not live in Neshoba Co., MS and do not have access to additional records.