Bloomfield Cemetery
Submitted by Julie Russell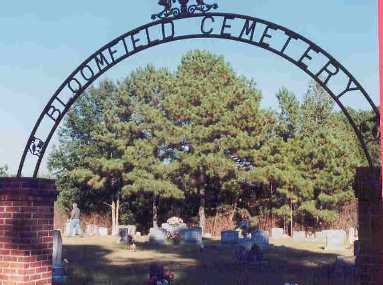 If you have additional names for this cemetery, please send them to Marsha. When you submit names, please submit them in the format below.
Cannon, Albert Dennis Oct 17, 1897 - Mar 11, 1984
Cannon, Chester Lamar Jan 2, 1907 - May 29, 1943
Cannon, Augustus Porter Jul 8, 1870 - Jul 30, 1859, shares stone with Wm. F.
Cannon, William Francis Apr 17, 1867- Aug 30, 1939, shares stone with Augustus P.
Contact Us
Jeff Kemp - State Coordinator
Ann Allen Geoghegan or Denise Wells, Asst. State Coordinators
Questions or Comments?
If you have questions or problems with this site, email the County Coordinator. Please do not ask for specfic research on your family. I am unable to do your personal research. I do not live in Neshoba Co., MS and do not have access to additional records.