McCullough Cemetery
Submitted by Susan Marston.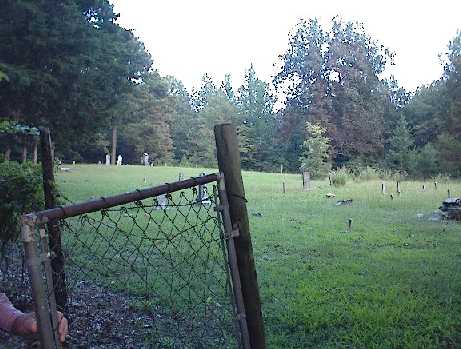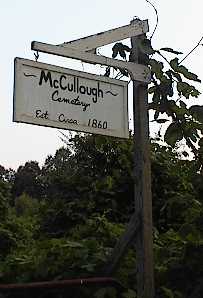 Henley, J. R. 8 Mar 1869 - 11 Jan 1911
Henley, Margurite Miller 20 Nov 1869 - 16 Mar 1922, Wife of J. R. Henley. (I believe this is the daughter of Henry F. Miller & his first wife, Frances Amanda.) cemetery book has Henly
Sharp, Bruce 15 Dec 1908 - 11 Feb 1909, Cemetery book says he is the son of C. H. & Bertha Sharp
Sharp, Alton Wynter 14 Jan 1910 - 20 Apr 1911, son of Andrew & Lola Sharp; Andrew is Rheubin & Sallie Sharp's son
Sharp, George A. 4 Feb 1876 - 13 Sep 1877, cemetery book says Son of J. H. & E. B. Sharp
Sharp, Henry R. 1812-1880
Sharp, James W. 17 Jan 1852 - 13 Oct 1903
Sharp, Lucy R. 13 Sep 1877 - 15 Oct 1881, cemetery book says dau. of J. D. & M. P. Sharp)
Sharp, Rheubin F. 14 Dec 1860 - 19 Dec 1898, son of Groves
Davis Sharp
Sharp, Sallie A. 30 Nov. 1862 - 7 Oct 1936, daughter of Andrew & Frances Amanda Jackson and I believe the half-sister of the Margurite Henley buried in this cemetery.
Sharp, Sarah J. Harrison no dates, wife of Henry R. Sharp
Contact Us
Jeff Kemp - State Coordinator
Ann Allen Geoghegan or Denise Wells, Asst. State Coordinators
Questions or Comments?
If you have questions or problems with this site, email the County Coordinator. Please do not ask for specfic research on your family. I am unable to do your personal research. I do not live in Neshoba Co., MS and do not have access to additional records.