1916 Girl's Basketball Team
Kemper County Agricultural High School 
Scooba, MS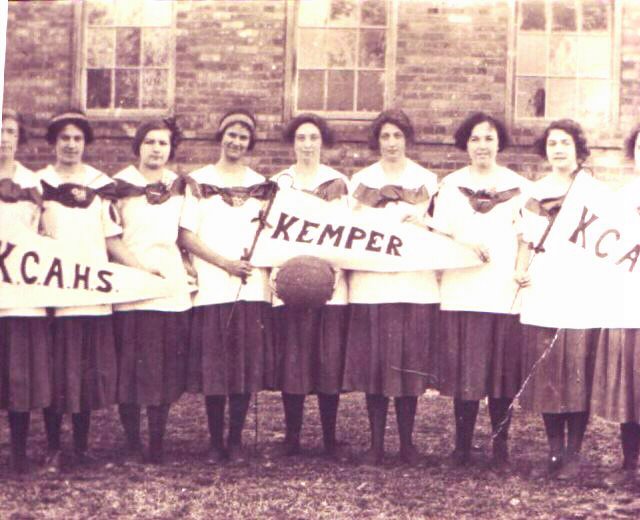 The girl third from left is Annie Caraway, daughter of Benjamin Avery Caraway and Mary Louvinia Temperence Winningham Caraway who lived a few miles East of Oak Grove, Kemper Co. MS. If you know any of these women on this Basketball team, please let us know. This picture was given to us by Mary Connor Sedlacek.

Contact Us
Jeff Kemp - State Coordinator
Ann Allen Geoghegan or Denise Wells, Asst. State Coordinators
Questions or Comments?
If you have questions or problems with this site, email the County Coordinator. Please to not ask for specfic research on your family. I am unable to do your personal research. I do not live in MS and do not have access to additional records.