1928-29 Kemper County Agricultural High School Seniors
Submitted by Stephen Oubre.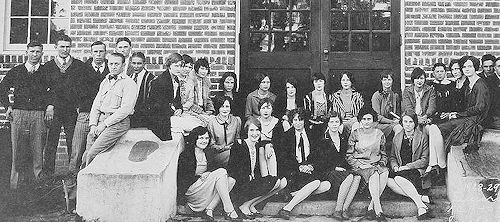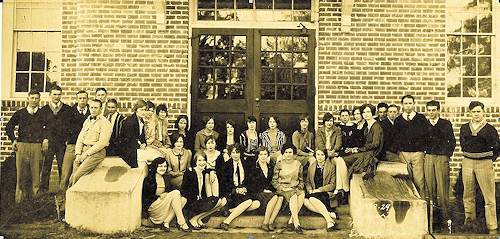 Click on the picture for a larger view.
Lipton Oubre is in vertical striped cardigan, sixth from the left (seated). People in the picture are listed in alphabetical order below.
Nannie Jewell Anderson
Walter Bass Adams
Velma Boyd
Bertha M. Bozeman
Algie R. Bryan
Lucy Estelle Bryan
Marguerite Beazley
William Duke Carter
Willie Oletha Clark
Julia M. Craig
Erline Elizabeth Dabbs
Francis Ann Eley
Jessie M. Howard
Laura Ozelma Holloway
Beatrice McDade
Willie Ballard Meacham
Patty Mosley Moore
Eugene Mosley
Lewis McWilliams
Virginia Nicholson
Lipton Oubre
Laura Alice Presley
Dee Robison
Argyle Shepard
Mary Josephine Stewart
George D. Vandevender
Waldeen Wilson
William R. Webb
Jack Webb
Urlyne Watts

Contact Us
Jeff Kemp - State Coordinator
Ann Allen Geoghegan or Denise Wells, Asst. State Coordinators
Questions or Comments?
If you have questions or problems with this site, email the County Coordinator. Please to not ask for specfic research on your family. I am unable to do your personal research. I do not live in MS and do not have access to additional records.