Scooba, MS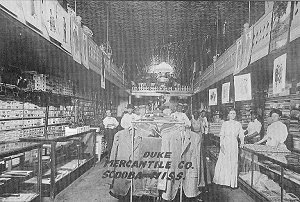 Duke Mercantile Company, Scooba, 1870.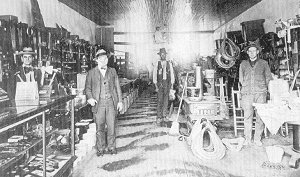 G.C. Boyd's Hardware Store, Scooba. G.C. Boyd is behind the counter. Others in the photograph are unidentified.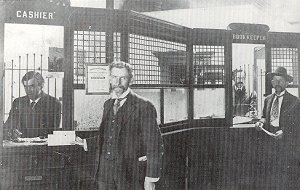 Bank of Kemper, Scooba. Customers are Mr. Rufust Quarles (front window) and Mr. John F. Pearson (back window). Circa 1910.
James Edward "Edd" Aust in his grocery store in downtown Scooba. Circa early 1920's.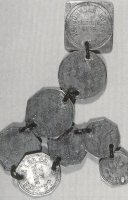 DooGALoo - used in place of money to pay workers at J.C. Johnson Lumber Company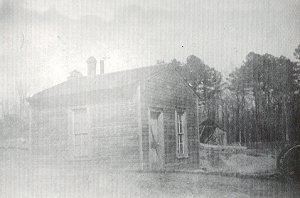 Mill Office of J.C. Johnson Lumber Company, early 1900's. Neely Johnson was in charge of the sawmill and Dale was in charge of the planer mill. Lumber was shipped to Hudson-Mercer in Chicago, Illinois, for many years.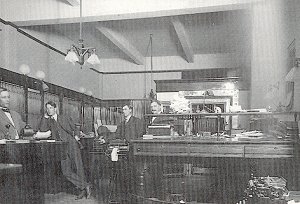 One of Scooba's two early banks.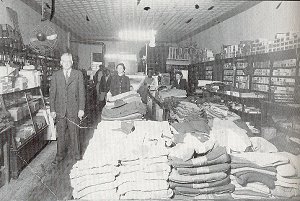 Quarles General Merchandise, downtown Scooba, circa 1940. In front Mr. Leon Quarles.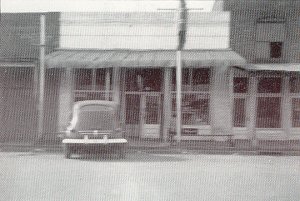 Frost Drug, circa 1940. The name was changed to Frost's Sundries around 1958. The business closed in 1980.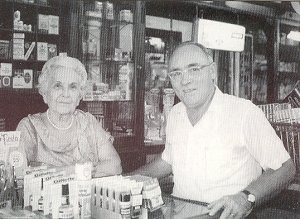 Mrs. Betty Nicholson and "Red" Frost, Frost Drug Store, Scooba.
From "Kemper County, Mississippi - A Pictorial History", placed here with permission by the Kemper County Historical Commission.
Contact Us
Jeff Kemp - State Coordinator
Ann Allen Geoghegan or Denise Wells, Asst. State Coordinators
Questions or Comments?
If you have questions or problems with this site, email the County Coordinator. Please to not ask for specfic research on your family. I am unable to do your personal research. I do not live in MS and do not have access to additional records.