Smith, Aaron
Submitted by Wes Bowden.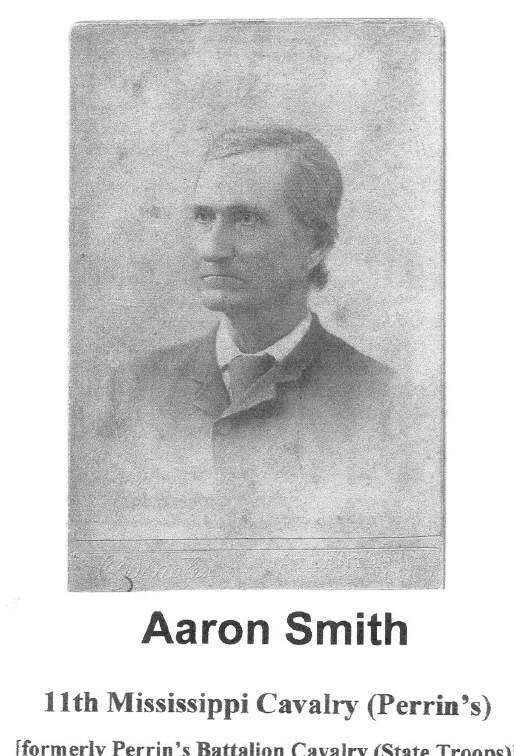 Aaron Smith Pvt., 11 Miss. Cavalry Co. I Under Col. Robert O. Perrin. Lt. Col. Henry L. Muldrow. Mayor Abner C. Reid. Known as the Miss. Cleansers, aka Barksdale Avengers (raised in Choctaw County, Miss. Served from 1863 to 1865. Aaron was born 1824 died Oct. 25, 1908 in Walthall, Webster Co Miss. Aaron was My wife's great great Grandfather.
Contact Us
Jeff Kemp - State Coordinator
Ann Allen Geoghegan or Denise Wells, Asst. State Coordinators
Questions or Comments?
If you have questions or problems with this site, email the County Coordinator. Please to not ask for specfic research on your family. I am unable to do your personal research. I do not live in MS and do not have access to additional records.