Barker, William A.
Submitted by Carole Barker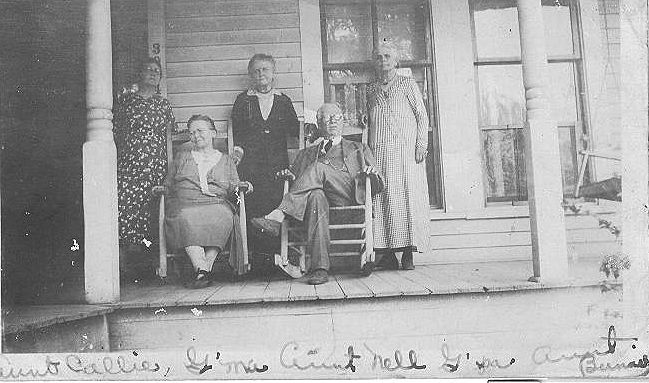 Mr. William Anderson Barker with his wife, Lou Delia Vinson Barker and her sisters at their home on Poplar Springs Drive, Meridian, Ms. W.A. Barker was born in Kemper Co. Ms 17 July 1853 along with a twin sister, Leah. He also had a sister, Sophronia and brothers, William Dee and Willis Artemis Barker. They were the children of Lawrence L. Barker and Martha White. After the death of Lawrence at Malvern Hill Va, in 1862, they were raised by their grandparents, William R. and Annie Elizabeth Barker who were both from North Carolina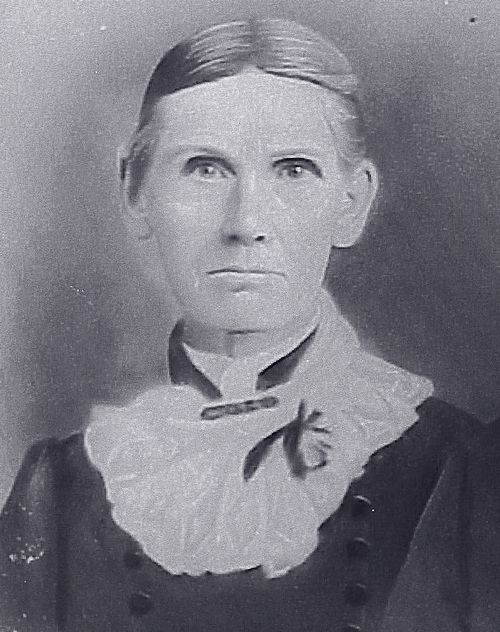 Marthena Barker who is the daughter of William R. and Annie Elizabeth Barker. She was born 4 March 1841 in Houston Co. GA and died 21 Sept 1888 in Lauderdale Co. MS. Her family which consisted of Lawrence L. Barker, Daniel Harmon Barker, Mildred and Killis are found to be residents of Kemper Co in 1850. By 1870 they had relocated to Lauderdale Co. MS. Marthena was married to Lunsford Richardson 14 Dec 1858 and they raised 11 children.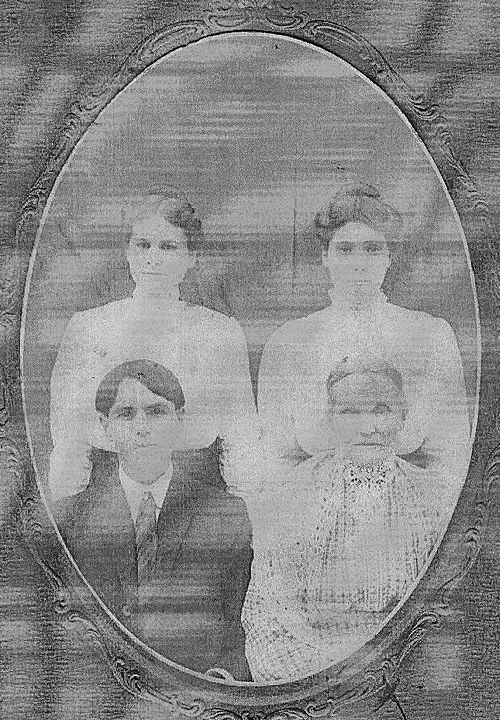 Sophronia Barker Trawick and three of her children. I believe one is William Joseph Trawick and two sisters. Sophronia was born 10 Sept 1855 and was one of the children raised by her grandparents in Lauderdale Co. She was married to Warren Montgomery Trawick 1 Feb 1877 and they raised 7 children. She was in Kemper Co prior to 1860.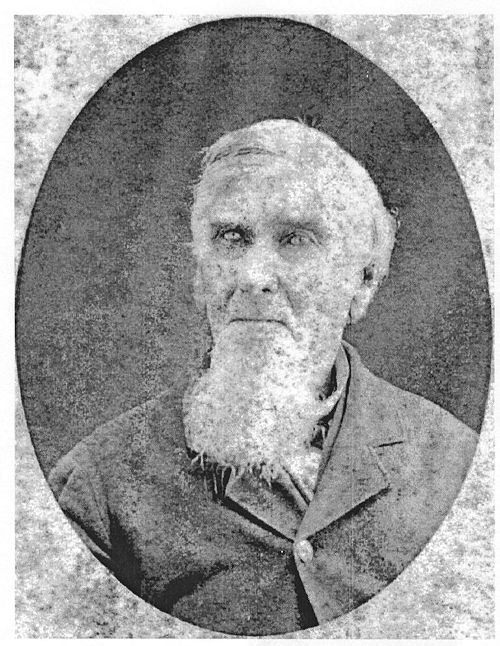 William R. Barker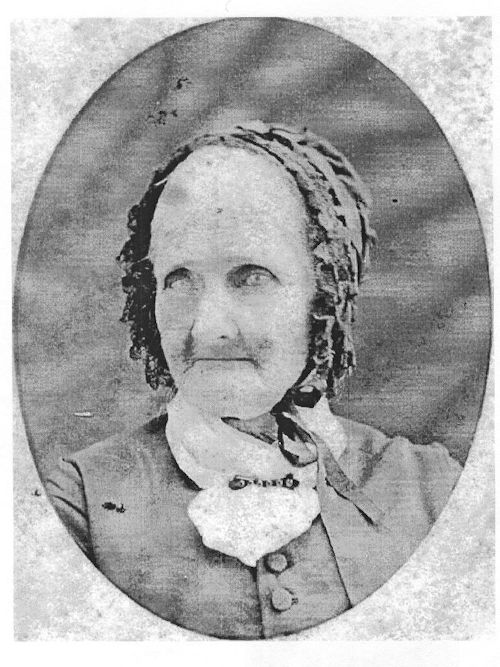 Annie E. Barker
wife of William R. Barker.
William R. Barker b 6 Feb 1800 in North Carolina. By 1830 he was in Houston Co GA where his family of five were born: Lawrence L., Daniel Harmon, Mildred, Marthena and Killis. In 1850 he is in Kemper Co. with this family. He was married to Annie Elizabeth born 10 Sept 1809 in North Carolina. By 1870 they were in Lauderdale Co raising their grandchildren in Meridian, Ms. He died there 16 May 1891 and she 12 Nov 1894.
P.S. William R. is my 3rd great grandfather.

Contact Us
Jeff Kemp - State Coordinator
Ann Allen Geoghegan or Denise Wells, Asst. State Coordinators
Questions or Comments?
If you have questions or problems with this site, email the County Coordinator. Please to not ask for specfic research on your family. I am unable to do your personal research. I do not live in MS and do not have access to additional records.