Craig, John T.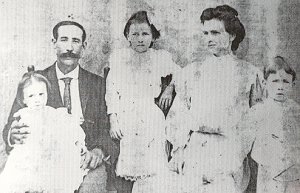 John Thomas and Lake Etheldra Moore Craig with her children Stella Craig on her father's knee), Anna Mae Craig and Carl Craig. Two more children, James A. Craig and Julia Craig, were born to John and Lake.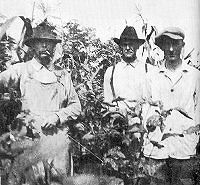 Left to right: John Thomas Craig, Alfred Moore and James Alfred Craig.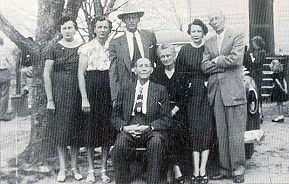 John Thomas Craig and Lake Moore Craig, seated, and their children. Standing left to right: Anna Mae Craig Williams, Stella Craig Morse, James A. Craig, Julia Craig Marshall and Carl Craig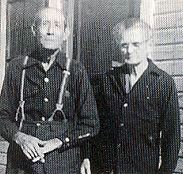 John Thomas Craig, son of Robert and Mary Elizabeth Craig, and his wife Lake Etheldra Moore Craig.
From "Kemper County, Mississippi - A Pictorial History", placed here with permission by the Kemper County Historical Commission.
Contact Us
Jeff Kemp - State Coordinator
Ann Allen Geoghegan or Denise Wells, Asst. State Coordinators
Questions or Comments?
If you have questions or problems with this site, email the County Coordinator. Please to not ask for specfic research on your family. I am unable to do your personal research. I do not live in MS and do not have access to additional records.