Caraway, Benjamin A., Jr.
c 1910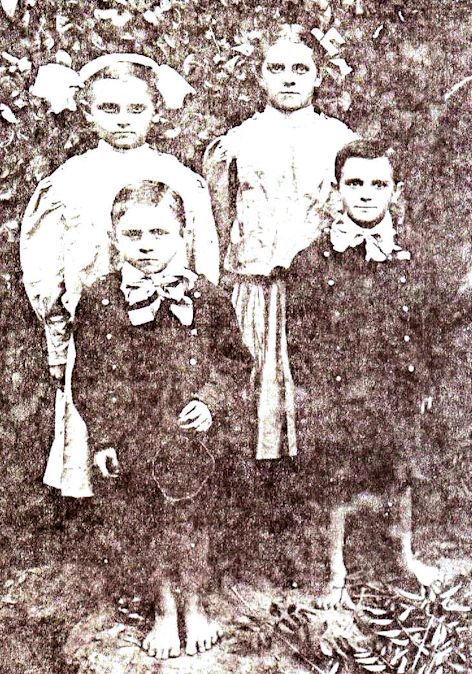 Information from Mary Connor Sedlacek
This is a picture of four of the nine of Benjamin A. Caraway Jr. children, all now deceased. Left to right, the girls in back are Hortense Caraway Smith, who worked in the U S Treasury Dept. in Washington DC until she retired and moved to California where she died and is buried at Forest Lawn in Beverly Hills. Louva Caraway Smith, who lived at Oak Grove all her married life, died in DeKalb and is buried at Union Cemetery in Kemper County. Three of her children still live in the area, her son, in Kemper County. The boys are, left to right, Arch Caraway who farmed the old Caraway homeplace until he died. He is buried at Chapel Hill and believe his wife, Vergie, still lives in Kemper County, and one of his sons is in business in Meridian. The other son is William Benjamin Caraway who died in Meridian and is also buried at Chapel Hill. 

Contact Us
Jeff Kemp - State Coordinator
Ann Allen Geoghegan or Denise Wells, Asst. State Coordinators
Questions or Comments?
If you have questions or problems with this site, email the County Coordinator. Please to not ask for specfic research on your family. I am unable to do your personal research. I do not live in MS and do not have access to additional records.