Gully, Samuel K.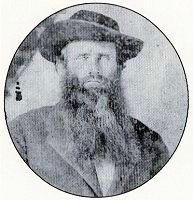 Samuel Kittrell Gully (1828-1870) son of Ezekiel and Penelope Hodges Gully, 2nd Lt., Co. K, 43rd Miss. Inf., murdered by a scalawag (Ben Rush) on the streets of DeKalb during reconstruction. 
CHILDREN of (6) Samuel Kittrell Gully and Mary Jane Overstreet
a. Minnie Gully
b. Virgil Samuel Gully b. July 21, 1854. Virgil was the father of Dr. Champ Mitchell Gully 
c. Penelope W. Gully
d. Henry J. Gully
e. Mary Jane A. Gully
f. William P. Gully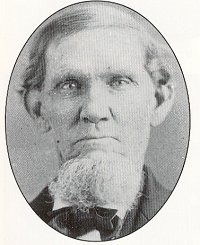 Henry James Gully (1830- 1913), planter, Southern patriot, constitutional convention delegate, assassin and legislator. He was a 1st Lt., Col. K, 43rd Miss. Inf.
From "Kemper County, Mississippi - A Pictorial History", placed here with permission by the Kemper County Historical Commission.
Contact Us
Jeff Kemp - State Coordinator
Ann Allen Geoghegan or Denise Wells, Asst. State Coordinators
Questions or Comments?
If you have questions or problems with this site, email the County Coordinator. Please to not ask for specfic research on your family. I am unable to do your personal research. I do not live in MS and do not have access to additional records.