Boyd, Grover Cleveland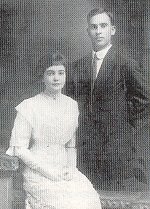 Ona Elizabeth Johnson and Grover Cleveland Boyd on their wedding day, August 16, 1908

Ona Johnson on Tennessee walker, Mary McCurtis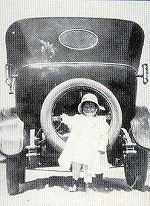 Beth, daughter of G. Cleve and Ona Boyd, with the family's Oldsmobile.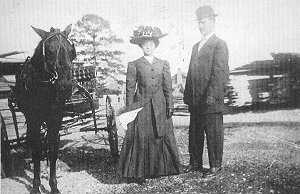 Ona Johnson Boyd and G.C. Boyd ready for a Sunday ride in their buggy.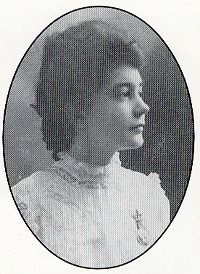 Ona Elizabeth Johnson Boyd was the first lady to drive a car in Scooba; organized the first Boy Scout troop in Kemper County; and was the first scout master. She was involved in many activities during her 89 years. She was an avid Kemper County historian and her historical collection is now part of the library at Mississippi State University in Starkville, Mississippi. She is the mother of Beth Boyd Bounds of DeKalb.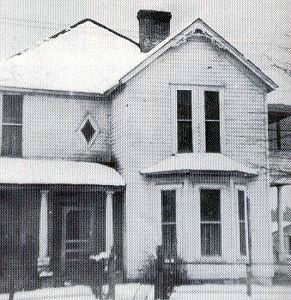 The G.C. Boyd residence, Scooba
From "Kemper County, Mississippi - A Pictorial History", placed here with permission by the Kemper County Historical Commission.
Contact Us
Jeff Kemp - State Coordinator
Ann Allen Geoghegan or Denise Wells, Asst. State Coordinators
Questions or Comments?
If you have questions or problems with this site, email the County Coordinator. Please to not ask for specfic research on your family. I am unable to do your personal research. I do not live in MS and do not have access to additional records.