Gully, Ezekiel
Ezekiel Slocumb Gully b. Oct. 24, 1793, in North Carolina and his wife
Penelope Hodges Gully, b. April 11, 1796, in Granville County, NC. Were one of the first settlers of Kemper County, around 1832. Their daughter Martha was born there in 1833. Ezekiel or "Sloke" was either the first or second sheriff of Kemper County. After that time, either he or some member of his family served in the position of sheriff of Kemper County up until the time of the Civil War.
Additional information on Ezekiel S. Gully, submitted by DeWayne Warren follows:
Ezekiel S. Gully was born in North Carolina on October 24, 1793. He married Penelope Hodges, who was born on April 11, 1796. One of their daughters was Mary Elizabeth Gully, (my great-great grandmother), born on February 6, 1827 and died on June 12, 1899. She married, in 1844, James Calloway Warren, Senior. He was born on June 24, 1824, and died on September 5, 1864. He died at Lovejoy's Station, Georgia during the Atlanta campaign of the Civil War. He was a Lt. in Company D, 36th Mississippi Infantry. Mary and James had nine children Penelope (Penny) (July 30, 1848 - June 24, 1942) , Sidney Ann (January 22, 1850 - October 23, 1927), Moses Henry (October 2, 1852 - March 5, 1943), Slocumb Warren (Sloke) (born 1854 - died 1921,Ezekial Thomas (1855), Mary Winifred (July 31, 1856 - October 24, 1867), James Calloway, Junior (Jim) (1858-1954), Samuel William Warren (born January 8, 1861), John Hack Warren (April 29, 1864 - December 6, 1939. "Sloke" Warren was my Great Grandfather. He married Willie R. Hamilton (1864-1924). They had four children. William James (Bud), Henry Hamilton (Hamp), Mary Caroline (Mamie), and Alma Catherine. "Hamp" (December 27, 1894 - December 6, 1964) married Cora Alice Palmer (September 27, 1897- October 11, 1973). They had three children: Rosalee, Sloke, and Ethel. Sloke is my father.
Below I have tried to show the relationships of some that are in the pictures.
History and genealogies submitted by Paula Hall.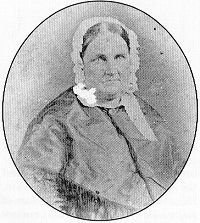 Penelope Hodges Gully
CHILDREN of Ezekiel and Penelope Hodges Gully
1. Philemon Hodges Gully b. Oct. 24, 1820
2. Jessie Ezekiel Slocumb Gully b. June 12, 1822
3. Winifred Sarah Gully b. Oct. 21, 1823, married James Wallace Hull 
4. Mary E. Gully b. Feb. 6, 1827
5. John William Gully  b. July 17, 1825 Murdered on his way home from town. His death marked the end of reconstruction in MS.
6. Samuel Kittrell Gully - Shot and killed in a gunfight by Ben Rush in street in DeKalb
7. Henry James Gully
8. Martha Gully b. 1833
9. Susan Gully
Philemon Hodges Gully b. Oct. 24, 1820.
CHILDREN of (1) Philemon Hodges Gully and Matilda Jane Alexander
a. Mary Gully b. abt. 1842
b. Ezekiel Slocumb Gully b. abt. 1844
c. James Alexander Gully b. June 6, 1847
d. Philemon Hodges Gully, Jr. b. 1849
e. Jane E. Gully b. April 23, 1851
f. Sally N. Gully b. April 23, 1851 married Calvin H. Hull
g. John Ben Gully b. 1859
h. Martha Winifred Gully b. July 15, 1861
i. Samuel Henry Gully b. August 16, 1863 married Lizzie Winifred Gully. Cousins


From "Kemper County, Mississippi - A Pictorial History", placed here with permission by the Kemper County Historical Commission.
Questions or Comments?
If you have questions or problems with this site, email the County Coordinator. Please to not ask for specfic research on your family. I am unable to do your personal research. I do not live in MS and do not have access to additional records.