Harbour Family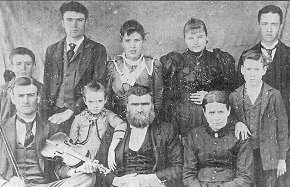 The Harbour family. Front row: Tom Harbour, Cricket, John Harbour, Susy Lee Harbour and Charlie Harbour. Back row: Dudley Harbour, A.E. "Abner" Harbour, his first wife Nannie Mott, Roxie Torrence (maid), and Jim McCraw (wage hand). Both the maid and the wage hand lived in the house. John, Susannah and their children are buried in Mount Olive Cemetery.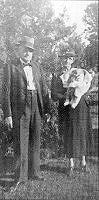 Mr. John Lee Harbour Sr. and his wife Sadie Jackson Harbour holding their oldest granddaughter Omera Wilkinson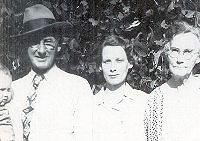 Left to right: baby unknown, Judge Starkley Harbour, his wife Lula Belle Ward Harbour and unknown.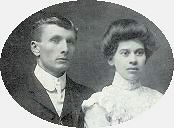 Gene and Bertie Harbour Watts' wedding picture, 1902, parents of Roy E. Watts and Bennie D. Watts.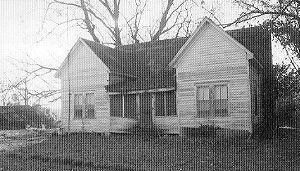 Recent picture of the old E.E. Watts home, between Moscow and Liberty, built prior to 1900. The home was later occupied by J.P. Mattox.
From "Kemper County, Mississippi - A Pictorial History", placed here with permission by the Kemper County Historical Commission.
Contact Us
Jeff Kemp - State Coordinator
Ann Allen Geoghegan or Denise Wells, Asst. State Coordinators
Questions or Comments?
If you have questions or problems with this site, email the County Coordinator. Please to not ask for specfic research on your family. I am unable to do your personal research. I do not live in MS and do not have access to additional records.