Lavender, Freddie C.
Freddie Carl (Fred) Lavender and Jessie Versia Smith were married August 18, 1917. They made their home in the Binnsville Community. Fred was a successful cattle farmer. Versia was a devoted and helpful wife and mother. Both were active members of the Binnsville Methodist Church and participated in all other community activities.
Due to failing health the Lavenders sold their home and farm and moved to Macon, Mississippi in 1964. Here they remained until their deaths. Both are buried in the Odd Fellow Cemetery in Macon.
Fred and Versia were the parents of four children. Freddie Clyde married Leona Kitchens, Hortense is married to Herman Parks. Martha Jean "Boots" married Billy Harry. The four children gave them seven grandchildren.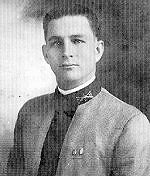 Fred in his Mississippi State University graduation uniform, circa 1915.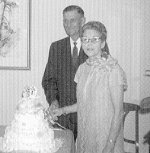 Fred and Versia celebrating their 50th wedding anniversary in 1967.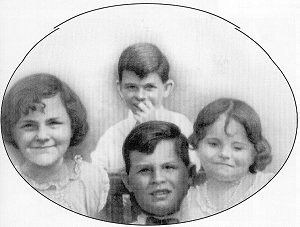 The Lavender children, left to right: Hortense, Freddie Clyde and "Boots". Standing: "Smittie".
Contact Us
Jeff Kemp - State Coordinator
Ann Allen Geoghegan or Denise Wells, Asst. State Coordinators
Questions or Comments?
If you have questions or problems with this site, email the County Coordinator. Please to not ask for specfic research on your family. I am unable to do your personal research. I do not live in MS and do not have access to additional records.