Meacham, Daniel
Daniel and Ida Meacham made a trip to Kemper County from Kentucky to visit a daughter in 1915. They were impressed with the rich farmland and decided to move here to make their home. John and Lota followed their parents here soon afterwards.
John proved to be a successful farmer and cattleman. Lota was a devoted mother and housewife. Both were faithful active members of the Scooba Methodist Church.
To this couple three children were born. Ruth married Aubrey Mitchell; John Jr., a retired banker married Hope Dulaney; and Dan who remained in the county where he and his wife Mattie Sue (Gunn) have retired. Dan's only child, Brenda and her family are now living in the Meacham home.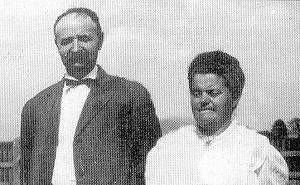 Daniel O. Meacham (1853-1925) and Ida K. Meacham (1861-1950)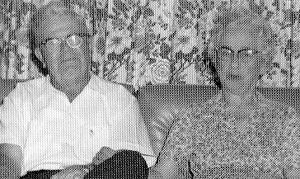 John Wesley Meacham (1886-1985) and Lota Cavitte Meacham (1887-1966)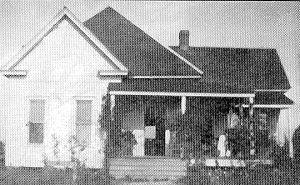 The original 1915 Meacham home burned in 1927.
From "Kemper County, Mississippi - A Pictorial History", placed here with permission by the Kemper County Historical Commission.
Contact Us
Jeff Kemp - State Coordinator
Ann Allen Geoghegan or Denise Wells, Asst. State Coordinators
Questions or Comments?
If you have questions or problems with this site, email the County Coordinator. Please to not ask for specfic research on your family. I am unable to do your personal research. I do not live in MS and do not have access to additional records.