Hopper, Newton
Story submitted by: Opal Dayne Hopper Green

My father, Durand Hopper, lived in Kemper County most of his life. He was a business man and was known as a top-notch salesman. He served as may of DeKalb in the early 1920's and it was during his administration the first public water system was installed.
Durand was the son of Newton and Grace Delchamps Hopper. Grandfather Hopper came to Kemper about 1859 (after the death of his father, John Hopper, who died and is buried in Boyd, Alabama) with his mother, Drucilla Dorman Hopper, five brothers and three sisters.
My daddy was a good family man - loved his family and enjoyed providing us with our needs and the extras he could afford. I remember so vividly his good manners, always courteous in the home and everywhere he went. He worked hard and seldom had idle time.
Durand was first married to Maud Tartt, who at her death in 1919, left two young children, Sarah and Isobel. On February 14, 1920, he married my mother, Barbara Davis Gunn. At her death in 1936 she was survived by two teen-aged children, Opal Dayne and William Durand "Billy".
Like all families, we had good times and bad times, but during the bad times (Depression of the 1930's, etc.) I never heard my father complain, nor did I ever hear him make an unkind remark about another person. It is with pride that I dedicate this page in the Kemper County history to his memory.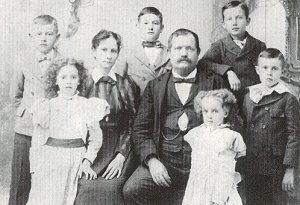 The Newton Hopper family. Front row: Annette, Grace Delchamps Hooper, Newton Hopper, Avis and Malcolm. Back row: Willie, Durand and Hugh.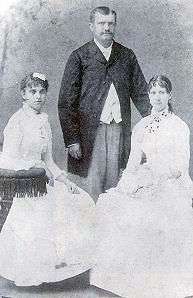 Newton Hopper, Grace Delchamp Hopper and Sarah "Sally" Delchamp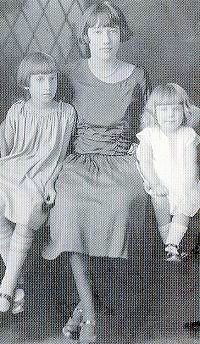 Isobel, Sarah and Opal Dayne Hopper, about 1925.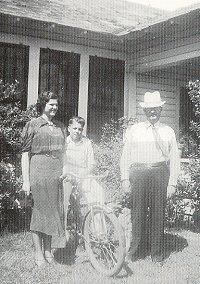 Durand Hopper, Billy and Opal Dayne, circa 1938.
From "Kemper County, Mississippi - A Pictorial History", placed here with permission by the Kemper County Historical Commission
 

Contact Us
Jeff Kemp - State Coordinator
Ann Allen Geoghegan or Denise Wells, Asst. State Coordinators
Questions or Comments?
If you have questions or problems with this site, email the County Coordinator. Please to not ask for specfic research on your family. I am unable to do your personal research. I do not live in MS and do not have access to additional records.