Henderson, Robert W.
Submitted by Tim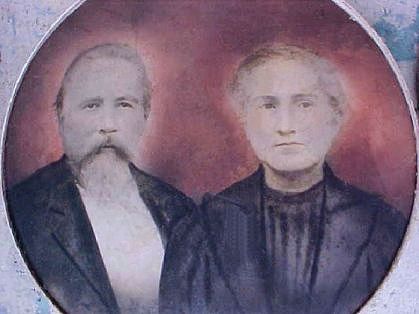 Robert Wilson Henderson and Queen Victoria Callicoatte

December 13, 1844 Kemper, Mississippi, U.S.A. August 13, 1847 Arkansas, U.S.A.
November 27, 1920 Kemper, Mississippi, U.S.A. October 29, 1918 Kemper, Mississippi, U.S.A.
 
Married:
Burial: Pleasant Springs, Kemper, Mississippi, U.S.A.
 
Father: Lindsey Henderson Father: Matthew W. Callicoatte
Mother: Mary Ann Breckinridge Mother: Mary Rebecca Hanley
 
Children
 
Mathew Alonza (Bub) Henderson b
 
Robert Luther Henderson b June 17, 1867 m Jacksonia Stonewall Jackson Pickett
 
Lindsey Phillip Henderson b February 24, 1870 d November 18, 1922
 
Mary Rebbecca Arizona Henderson b May 08, 1874 m Benjamin Franklin Rosamond
 
Alene Henderson b Abt. 1875 m Robert Watkins
 
J Wilsie Henderson b April 03, 1876 d July 30, 1902
 
Ima Henderson b October 24, 1880 m Tom Neal
 
Mamie Henderson b Abt. 1882 m Will Dial
 
Richard W Henderson b October 21, 1886 d August 05, 1887
 
 John D Henderson b August 28, 1889 d September 18, 1965

Contact Us
Jeff Kemp - State Coordinator
Ann Allen Geoghegan or Denise Wells, Asst. State Coordinators
Questions or Comments?
If you have questions or problems with this site, email the County Coordinator. Please to not ask for specfic research on your family. I am unable to do your personal research. I do not live in MS and do not have access to additional records.