Peden, John Richmond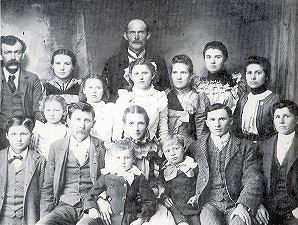 The John Richmond Peden family, late 1800's. First Row: Jack, John R., Matilda Jarvis, Seth and Carlisle (on lap), Jim and Kertis. Second Row: Inez Matilda, Battie Dot, Bonnie, Pearl, Mable and Pat. Third Row: Albert Lampley, Annie and Sam Adams.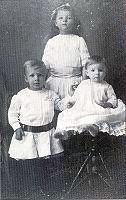 Left to right: Bernard Gully Peden, Elva Peden Nicholson and Leo Peden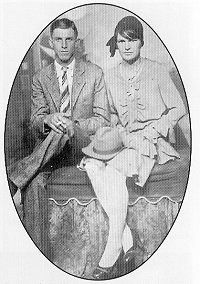 Bernard Gully Peden and Gusta Geneva Skipper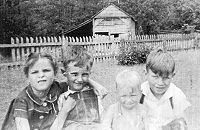 Left to right: Modene Peden, Tommy Peden (son of Jack and Mary Hull Peden), James Curtis "Jimmy" Peden and Herbert Ray Peden, children of Bernard and Gusta Skipper Peden, in front of the old shed at the home of Jim Dandy and Ella Peden.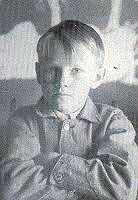 Ralph Peden, nine years old.
From "Kemper County, Mississippi - A Pictorial History", placed here with permission by the Kemper County Historical Commission.
Contact Us
Jeff Kemp - State Coordinator
Ann Allen Geoghegan or Denise Wells, Asst. State Coordinators
Questions or Comments?
If you have questions or problems with this site, email the County Coordinator. Please to not ask for specfic research on your family. I am unable to do your personal research. I do not live in MS and do not have access to additional records.