Ross Family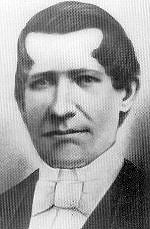 Rev. Michael Ross, founder of Center Ridge, Blackwater, West Kemper, Liberty Churches in Kemper County and helped to found Baylor University.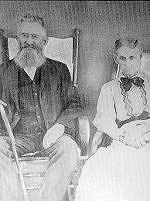 Joshua S. and Martha Ellen Nethery Ross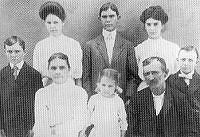 Ben Nethery and Anna Lou Ballard Ross of Center Ridge Community and six of their eight children: Walter B., Johnnie, Jim, Maude, Charlie B. and Mattie.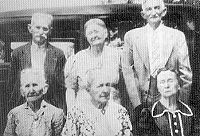 Ben N. Ross, sister Maggie Ross Sims and cousin Joe Ross. Seated: sister Sally Ross McWilliams, cousin Mattie Wilson and sister Audie Ross.
Also see the Center Ridge Church listing!
From "Kemper County, Mississippi - A Pictorial History", placed here with permission by the Kemper County Historical Commission.
Contact Us
Jeff Kemp - State Coordinator
Ann Allen Geoghegan or Denise Wells, Asst. State Coordinators
Questions or Comments?
If you have questions or problems with this site, email the County Coordinator. Please to not ask for specfic research on your family. I am unable to do your personal research. I do not live in MS and do not have access to additional records.