Rush Men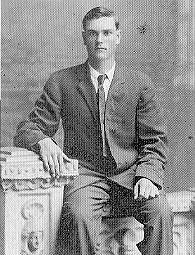 Roger Rush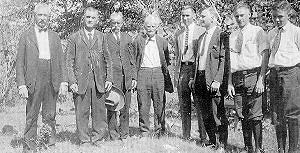 Left to right: Calvin Thomas Rush (father of Ben and Glen Rush), Martin Franklin Rush, Henry Hall (father of Roger and Thomas Jeff Hall), Joe Carnathan (grandfather of John B. Rae), Roger K. Hall, Ben Terrell Rush, Karl Glen Rush and John Bradley Rae.

 
From "Kemper County, Mississippi - A Pictorial History", placed here with permission by the Kemper County Historical Commission.
Contact Us
Jeff Kemp - State Coordinator
Ann Allen Geoghegan or Denise Wells, Asst. State Coordinators
Questions or Comments?
If you have questions or problems with this site, email the County Coordinator. Please to not ask for specfic research on your family. I am unable to do your personal research. I do not live in MS and do not have access to additional records.