Stennis, Alexander Peden
Dr. Alexander Peden Stennis (1817-1862), who with wife Charity Virginia Gracey Knox, and their first three children came from Gwinnett County, Georgia, to Peden Community (Smyrna Church) in 1843. Their children were: Dr. William Knox, Margaret Elizabeth, John Dudley, Rebecca Eliza, Dr. Samuel DeBerry, Robert, Mary Adeline, Hampton Howell Sr. (father of John C. Stennis and T. Lawrence Stennis), and Dr. James Alexander.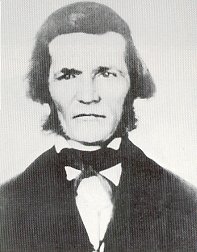 Dr. Alexander Peden Stennis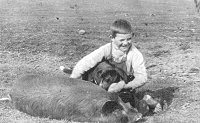 John C. Stennis as a boy in Kipling, 1908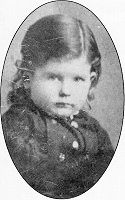 Ruby Laura Davis Stennis, age three, grandmother of Martha Jane Stennis.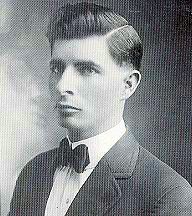 Luke Davis's graduation picture from Mississippi A & M. Luke lived in the Blackwater Community and was Sam Davis Stennis' uncle.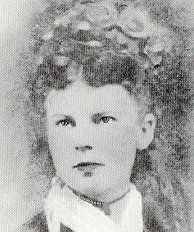 Sally McWilliams Davis of the Blackwater Community at age 16. She is the great grandmother of Martha Jane Stennis.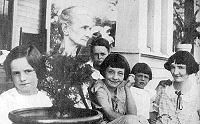 Left to right: Dorothy Stennis, Addie Bounds Ross (grandmother), Lamar Stennis (brother to Dorothy), Hallie Swearingen, Raymond E. Swearingen and their mother Madge Ross Swearingen in front of T. A. and Helen Ross Stennis' home.
From "Kemper County, Mississippi - A Pictorial History", placed here with permission by the Kemper County Historical Commission.
Contact Us
Jeff Kemp - State Coordinator
Ann Allen Geoghegan or Denise Wells, Asst. State Coordinators
Questions or Comments?
If you have questions or problems with this site, email the County Coordinator. Please to not ask for specfic research on your family. I am unable to do your personal research. I do not live in MS and do not have access to additional records.