Warren, James C.
James Calloway "Jim" Warren (1858-1954) was married to Anna Eugene Aust (1862-1956). They lived in Kemper County most of their lives and were the parents of four boys and four girls. These children gave them 22 grandchildren and 12 great-grandchildren. 
Marcus Clyde "Buck" Warren (1893-1976) was the son of Jim and Anna Warren. Buck was a farmer and carpenter. He served his country in World War II, spending two years in France.
On December 24, 1916, Buck married Birdie Lanier (1897-1983) and established their home near Scooba in Kemper County. They were the parents of six children.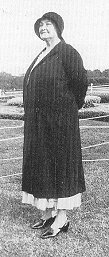 Anna Aust, wife of Jim Warren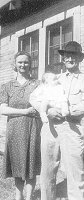 Birdie and Buck Warren with their first grandchild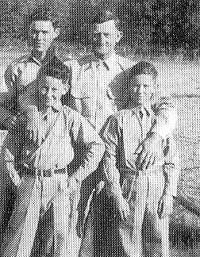 Marcus, Buck, Edwin and Clifton Warren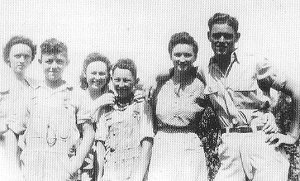 Buck and Birdie Warren's children - Clyde, Clifton, Mamie, Edwin, Katherine and Marcus

 

 


From "Kemper County, Mississippi - A Pictorial History", placed here with permission by the Kemper County Historical Commission.
Contact Us
Jeff Kemp - State Coordinator
Ann Allen Geoghegan or Denise Wells, Asst. State Coordinators
Questions or Comments?
If you have questions or problems with this site, email the County Coordinator. Please to not ask for specfic research on your family. I am unable to do your personal research. I do not live in MS and do not have access to additional records.