Spinks Men
Three Generations of Lawyers in Kemper County

L. P. Spinks Sr. (1885-1946), practiced law in DeKalb from around 1914 until his death in March 1946. This picture was taken in the 1940's in front of the Spinks home on Highway 16 in DeKalb.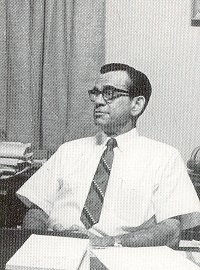 L.P. Spinks, Jr. (1921-1971), practiced law in DeKalb from April 1946 until his death on April 7, 1971. This picture was taken of him at his desk in his law office in the old Commercial Bank building in 1966.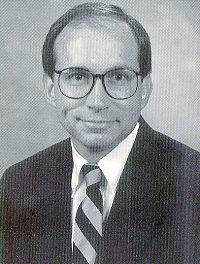 James D. "Jimmy" Spinks, son of L.P. Spinks Jr., has practiced law in DeKalb since February 1, 1972. Neither of the three generations of lawyers in the Spinks family practiced law with the others.

From "Kemper County, Mississippi - A Pictorial History", placed here with permission by the Kemper County Historical Commission.

Contact Us
Jeff Kemp - State Coordinator
Ann Allen Geoghegan or Denise Wells, Asst. State Coordinators
Questions or Comments?
If you have questions or problems with this site, email the County Coordinator. Please to not ask for specfic research on your family. I am unable to do your personal research. I do not live in MS and do not have access to additional records.