White, Henry Obadiah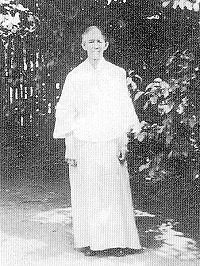 Naomi Alice Hudnall White
Henry Obadiah White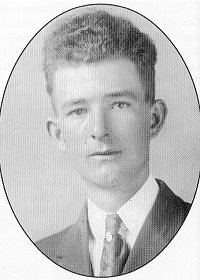 Joe Leslie White, Sr.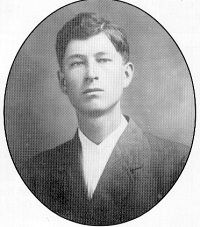 Lonnie Bunyan White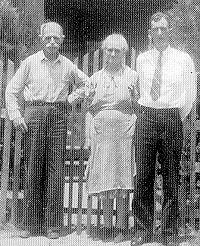 Rube Hailey, Lena White Hailey
& Leslie White Sr.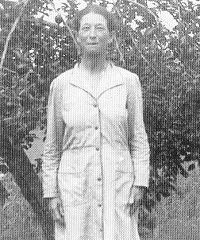 Ada White Hoyt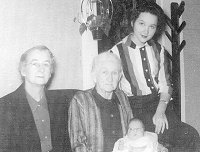 Emma White Pierce with daughter and granddaughters, four generations.
---
The following family information was given to the site by Vicki Carter.
NAOMI ALICE HUDNALL was born July 11, 1855 in Sumter, South Carolina, and died November 20, 1933 (alternate date: Nov 30, 1933) in Dekalb, Mississippi. She married HENRY OBEDIAH WHITE February 21, 1879, son of John White and Elizibeth Perkins.
Children of Naomi Hudnall and Henry White are:
i. MARY EMMA WHITE, b. December 28, 1879, Dekalb, Mississippi; d. Sep 20, 1971; m. PHILLIP LEE PIERCE, October 22, 1896.
ii. LENA ELIZIBETH WHITE, b. March 26, 1880, Dekalb, Mississippi; d. Mar 19, 1972 m. RUBE C. HAILEY, February 16, 1898.
iii. LEONIDAS BUNYAN "LONNIE" WHITE, SR. b. June 13, 1884, Dekalb, Mississippi; d. Nov 9, 1984; m. IVEY MILLER GWIN, Private.
iv. SAM BENNETT WHITE, b. December 20, 1884, Dekalb, Mississippi; d. Oct 10, 1884.
v. ADA IRENE WHITE, b. November 29, 1890, Dekalb, Mississippi; d. Jul 11, 1972; m. GROVER CLEVELAND HOYT, WFT Est 1904-1937.
vi. JOSEPH LESLIE WHITE, b. February 18, 1894, Dekalb, Mississippi; d. WFT Est 1925-1985; m. MYRTLE PALMER, Private.
vii. EUNICE WHITE, b. Private; m. GRAY COTTON, Private.
Walter M. White added the death date to Mary Emma White, Lena Elizabeth White, Sam Bennett White and Ada Irene White. Also added alternate death date to Naomi Alice Hudnall. He also gave the full name for Leonidas Bunyan White, Sr.

Pictures from "Kemper County, Mississippi - A Pictorial History", placed here with permission by the Kemper County Historical Commission.


Contact Us
Jeff Kemp - State Coordinator
Ann Allen Geoghegan or Denise Wells, Asst. State Coordinators
Questions or Comments?
If you have questions or problems with this site, email the County Coordinator. Please to not ask for specfic research on your family. I am unable to do your personal research. I do not live in MS and do not have access to additional records.